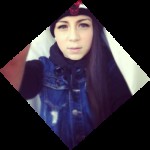 @minimenace
Not recently active
Base
Name

Mini Menace

Location

Seattle, WA

Hometown

Pasco, WA

Sex
Birthday

1998-08-15

Bio

3 Years ago: Age 13 https://www.youtube.com/watch?v=AEazTerEORo

2 years ago: Age 14
https://www.youtube.com/watch?v=xIJICor9vlI

1 year ago: Age 15
https://www.youtube.com/watch?v=_iB_UagpLpM

Mini Menace was born on August 1998, in Washington. Mini has been creating music since she was a child, and is considered among today's most talented female rappers. She grew up in Tri-Cities, one of Southern Washington' lower income surroundings.

Mini started rapping at the tender age of 8. She met the Mason Brothers, the founders of Paper Mentor Nation, who were impressed enough with her skills to give her a few beats to rhyme too. Ambitious, Mini is scheduled to go into the studio this summer to complete her First Album!

OUR ARTIST ARE BUILT ON TEAM CONCEPTS, WE GUARANTEE AND AGREE TO HELP EVERY ARTIST THAT DOES BUSINESS WITH US TO SUCCEED IN DEVELOPING THERE CRAFT. WE WILL CONTINUE TO DREAM BIG! WORK HARD! TO REMAIN THE BEST IN THE BUSINESS OF ENTERTAINMENT.

Favorite Quotations

DREAM BIG! WORK HARD!