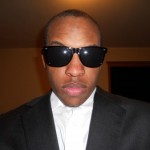 active 6 months ago
""November 30th nerves" Once again I have another live show coming up in about 2 weeks (November 30th). I'm incredibly nervous of course. You want a lot of people to show up and cheer and scream. Not just for you [...]" ·
View
leon benson posted an update: 7 months, 4 weeks ago · updated 4 months ago · View

"The Different Passions"

Passion feels you. It drives you. Passion take you to new levels that you are not afraid to go.

Now when it comes to people it's a good thing to be passionate about them but only to a certain extent. Yes people need love. People want respect. People need time. People need food, shelter, clothing, etc. Here's the thing about being passionate when it comes to people: they change.

No matter how you look at it, people always change over the years. Some of them change in a good way and some in a bad way but change is usually around the corner. Being passionate about people you must realize this and comes to terms with it before you actually experience it.

The feeling of someone losing their interest in you or what you have or can do for them is incredibly painful. I know from firsthand experience. Being passionate about people you have to be ready to go from person to person if it's a part of your occupation. Now if we're talking about lovers than no don't go from person to person, but do realize unless your willing to dig that deep you need to always remind yourself that moment of change for the worst could come and either prepare to fight it or give in to it.

This brings me to my next level of passion. Passion for your profession, or industry or even a hobby. I'm talking about something that does not involve people, or more accurately, something you can do alone and by yourself . Now this I feel changes less frequently over time.

We're talking about something that has no feelings but gives you the greatest feeling. For instance an artist that paints. She can have conversation with the bottles of paint and feel romantically connected to each brush but that is all. The pain nor the brushes will give her a response. They will only do what she picks them up and moves them to do.

This passion is magical and a win/win because the people in the industry might change over time and the industry itself might change as well to but your passion for painting might not change or might not change as frequently.

All in all find out what your passion is and stick to it until the people stop supporting you.