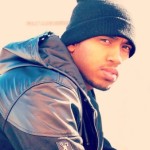 @loopyadorno
active 4 months, 3 weeks ago
Base
Name

Loopy Adorno

Location

Los Angeles

Hometown

Chicago

Sex
Birthday

1981-11-22

Bio

Luis "Loopy" Adorno (born in Chicago,Illinois, United States) is an American songwriter, music producer, singer, voice actor, dancer, and self-proclaimed comedian. Loopy's music is constructed around everyday life experiences growing up in search of happiness, love and freedom. His goal is to inspire others to never give up or settle for less than anything than what makes them happy..

Loopy Adorno's first taste of success came from his blending mix of comedy and music in the early 2000's with his parodies and character voice work, and later garnered a buzz under other alias that later became popular online in 2006. In the search of more serious success he started his work on his own music career, writing more serious and personal Pop music that would later be completed and released as (2012's Kinetic Loopy). The debut independent release would go on to open further songwriting and recording opportunities.

More to come soon.

Favorite Quotations

A white girl taught me to dance.
Contact Information
| | |
| --- | --- |
| Web Site | |
| Twitter | loopyadorno |