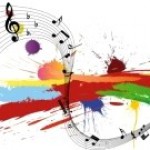 JD wrote a new blog post: Agent Provocateur Spring/Summer 2015 Campaign featuring Naomi Campbell 1 day, 7 hours ago · updated 51 minutes ago · View

Campbell embodies a classic femme fatale role in the new images, while the notion of powerful heroines served as the impetus for the concise photo set.

Jay Z and Beyonce's On The Run Tour Tops $100 Million, 'Everybody's Winning'

Jay Z and Beyonce's On The Run tour wraps in North America with two nights at AT&T Park in San Francisco, both tonight (August 5) and tomorrow night (August 6). The pair's 19 North American shows will gross over $100 million in ticket sales and has sold at more than 90 percent capacity, according to Omar Al-Joulani, vp of North American touring for Live Nation, the promoter/producer of the tour. Attendance will top out at more than 850,000.

Al-Joulani declined to comment on press reports of rancor between the couple, adding that he hadn't read it. Regarding such reports, and speculation that Live Nation might be losing money on the tour, Al-Joulani would only say, "everybody's winning." And regarding reports that the plug might be pulled on the tour, the promoter adds, "Production is loading-in in San Francisco as we speak."

Some reports put the couple's performance guarantee at $4 million per show, which is a reasonable figure, considering the tour's nightly take is over $5.2 million from an average attendance of nearly 45,000 per show. As predicted by Billboard back in June — when inaccurate reports that the tour was struggling began to surface — sales for the tour finished strong, following a general market trend of tickets selling closer to show date. "These shows sold tremendously well at the end, so we were able to sell-up limited-view and clean up production holds or other holds," says Al-Joulani. "It was a very successful tour, and we're pleased to have that big gross number at the end."

The Jay/Bey tour was conceived and launched fast compared to most stadium tours, which are often planned more than a year in advance. "It came together quite quickly, around mid-March," says Al-Joulani. "By April, we had everything together, and once the routing was in place we had about three weeks until the tour was announced."

Considering the quick ramp-up, the fact that both Jay and Beyonce had been on the road much of last year, and the available window was narrow, routing was a bit of a challenge. "We knew we needed a big 'statement play' in L.A., and we needed big statement in New York, so we started by figuring out the avails at the Rose Bowl [in Pasadena] and MetLife Stadium [in New York]," Al-Joulani explains, "and then from there it was just a matter of sorting it out."

Given the "event" status of music's reigning power couple and the fact that producers were on a tight schedule, "We threw all the usual rules out the window," Al-Joulani says. "We didn't worry about days of the week, as long as we were headed in the right direction. There is one beautiful thing about routing late: There's no messing around, the building is either available or it's not. You're not holding for anybody, you're not waiting for a football or baseball schedules, there was no room for 'maybes.' It was all, 'is this building available?' which makes your life a lot easier, because there are no variables. And [stadiums] wanted it, so we were able to pick and choose our way through it."

Along with the "must-play" major markets, the tour routed into some secondary markets like Cincinnati, New Orleans and Seattle "that turned out to be wildly successful," Al-Joulani says. Cincinatti sold out on the pre-sale, New Orleans was "massive," and Seattle went completely clean. "We had the greatest time in those markets."

Production was "epic," as described by Al-Joulani, with three staging systems hop-scotching across the route. Elements included a moving high-def screen, pyro, hyrdraulic lifts, and a B stage extended well into the audience. "Knock on wood — we started production load-in in San Francisco at noon today — every show has gone up on time, with no production issues," he says, adding that there were no weather issues or delays, either. The total production moved on 42 trucks, with about 150 crew.

Given the unique nature of these two artists, their fans, and the fact that they've both toured in the last 18 months, ticket scaling was tricky, but Al-Joulani says the goal was to be inclusive. The low end was $40, then prices went up the chain to P1s topping out at $275, and a wide array of premium packages. "Our strategy was to sell as best as we could on the primary system and to price tickets for what people were willing to pay for them, with a very dynamically priced model, so that wherever you were on that ticket chain, you… had an opportunity to attend the show," the promoter explains. "We made sure we had affordable tickets as well as the higher-priced tickets that we know the market can bear. Pricing went right across the spectrum."

Momentum was solid, from the couple's sizzling Grammy performance in January, Beyonce's new record carrying through until Q1, a hit in "Drunk In Love," and the single "On The Run" from Jay Z's record, as well as a dramatic tour trailer created by the two artists. "We had a lot of things that went into making this tour an event, and that was part of our success," Al-Joulani says. "These events are driven by content and demand, and being dramatic and creative and putting out content people want to see. The two of them are as about creative as you can get, and it was pretty brilliant to watch them work. The show itself is spectacular."

Chase handled the pre-sale as the tour's credit card sponsor, and the financial services firm, "really embraced it and did a great job," says Al-Joulani. Adding that deal was put together by the Roc Nation sponsorship team, led by Michael Yormark. "He delivered that and did a great job executing and bringing Chase to the relationship."

After North America, Jay Z and Beyonce will take On The Run to Paris Sept 12-13, which is being shot for an HBO special. "We're on track to sell out both shows," says Al-Joulani.

Far from stressed out, Al-Joulani was upbeat and clearly happy with the tour's success. "This has been a lot of work, but it has been the smoothest, most fun run that I've ever worked on," he tells Billboard. "We have a great group of people on the road, the artists have been phenomenal, both management teams are engaged and available. It has been a ball, and I'm actually sad it's ending. I wish we could be out for another two months."

By Ray Waddell

JD wrote a new blog post: Evan Ross – How To Live Alone (Lyric Video) 1 day, 16 hours ago · updated 23 hours, 32 minutes ago · View

CONGRATS TO MY LIL BROTHER EVAN

JD wrote a new blog post: Utah To Unveil the Largest US Ski Resort 1 day, 7 hours ago · View

Utah is set to become home to the largest ski resort in the US, with a $50 million injection that will include a high-speed, two-way gondola that connects Park City Mountain Resort and the neighboring slopes of Canyons Resort. In total, that means that skiers will have access to more than 7,300 acres of terrain. [...]

DAMN!!!!!

Manhunt for 'Armed and Dangerous' Suspect in Pennsylvania Shooting Spree

A possible sighting of the suspect in a shooting rampage against his ex-wife and her family outside Philadelphia — killing six people, including his 14-year-old niece — expanded the search for the former Marine, authorities said.

Officials identified the suspect as Bradley William Stone, 35, a former Marine reservist who served from 2002 to 2011. He had one deployment to Iraq, leaving with the rank of sergeant, according to a Marine spokesperson.

Stone allegedly gunned down six members of his ex-wife's family at three separate locations – killing his ex-wife, his former mother-in-law, former grandmother-in-law, sister-in-law, brother-in-law and niece.

Why Initial Reports Often Fear Two Shooters
FBI Most-Wanted Fugitive Eric Frein Captured Alive
Like Eric Frein, These Fugitive Survivalists Eluded Police Capture
His former nephew, 17, was wounded and taken to a hospital in Philadelphia for treatment. Stone took his two children to a neighbor's home before the shootings began, Montgomery County District Attorney Risa Vetri told reporters, and they are safe.

A man matching the description of Stone was spotted, in Doylestown, Bucks County, this evening after a resident was confronted by the man with a knife, according to a statement from Doylestown Township.

The victim was walking his dog when a man, described as a white male approximately 5'10" wearing camouflage clothing, demanded his car keys.

The victim resisted and fell to the ground, but had a gun and fired multiple rounds at the suspect, according to the statement.

The man matching Stone's description was last seen running into the woods.

Police scanner traffic indicated that a large number of police and K-9 units were searching the area this evening.

The town announced that schools in the area would be closed on Tuesday as the search continued.

Residents throughout Montgomery and Bucks counties were being told to stay in their homes and lock their doors as the search continued late into the evening.

"Stone may be wearing military fatigues, in either sand or green color," the district attorney's office said in a statement posted to Facebook. Stone is known to use a cane or walker.

Matthew Schafte, who told ABC News that he's known Stone for 20-plus years, says he broke down in tears when he heard about the shootings.

"I would describe him as a laid-back guy — loving his family, loving his country. I know he had issues with his children over a custody battle or something," he said. "A decorated veteran, who would do anything for his country, anything for anybody."

"I just broke down in tears. I couldn't believe it, I couldn't believe it, because this isn't the Brad that I know."

"A couple of months ago, I was hanging out with him, we sat down and had a drink," he added. "We were just talking about old times, how everybody was doing, and he told me he was going through some things with his kids, but that's about it."

Earlier in the day, SWAT teams surrounded a home at Penn and Highland avenues in in Souderton, Pennsylvania, where a suspect in the shootings was originally believed barricaded inside, police told ABC station WPVI-TV in Philadelphia.

Witnesses heard a loud boom shortly before an unidentified person was taken out of the house on a stretcher.

Police also surrounded another home in nearby Pennsburg.