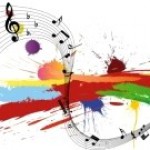 KMonroe and Vibe Menace are now friends 13 seconds ago · View

KMonroe posted an update in the group GLOBAL LOVE: 1 day, 14 hours ago · updated 6 hours, 27 minutes ago · View

Learn how to empower kids to end bullying at http://www.kidsinthehouse.com/endbull…

At Kids In The House, we realize that one of the biggest concerns facing parents today is helping their children deal with bullying and the increased pressure of social media and cyberbullying. Children spend an average of 45 hours per week online, much less time than they spend with both teachers and parents combined. "I've been asking myself: why are so many negative comments posted online every day, and how are kids affected by seeing all this negativity?" says producer and director Leana Greene. "We have to teach our children that words can kill, both in person and online." Kids in the House interviewed 16 children from the Los Angeles area that have experienced bullying, as well as leading experts, to explore how to stop bullying, and to get clear advice on what to do when it happens. We hope that you will help us share the message.


Empower Kids to #ENDBULLYING

repINTLCT$ posted an update: 8 hours, 24 minutes ago · updated 7 hours, 15 minutes ago · View

Excuse those who think Im on social networks toooooo much….theres Apps for your issues..like theres apps for my networks!! Theyre EVERYWHERE I am!!!…duuuuhhhhhhhhhhh!! #youaintgotnoLifeclocknmyhours…#Sheeeesh! #CanILive! wait… #UshouldLive! #spreadLOVE

repINTLCT$ posted an update: 12 hours, 12 minutes ago · updated 9 hours, 45 minutes ago · View

IF @JD OFFERED YOU $1,000,000 TO ADVERTISE GLOBAL14 BUT YOU HAD TO LIVE IN ATL FOR A YEAR WOULD YOU DO IT?

repINTLCT$ posted an update: 11 hours, 44 minutes ago · updated 10 hours, 30 minutes ago · View

JD wrote a new blog post: Jagged Edge JE Heartbreak II Album Trailer 16 hours, 32 minutes ago · View

Daymond John on How to Be Successful & Why You Shouldn't Focus on the Money – GQ's #NoSweat

FUBU founder and entrepreneur Daymond John wakes up to nearly 300 emails every day. He explains how he priortizes his busy schedule and why you should never focus on the money when you're trying to make it to the top


JD wrote a new blog post: Halle Berry Discusses Purchase of Lingerie Maker 18 hours, 51 minutes ago · updated 17 hours, 34 minutes ago · View

Halle Berry talks to the WSJ's Lee Hawkins about her decision to purchase a 50% stake in Swedish lingerie maker Scandale Paris, in a quest to take more ownership of her career. Financial terms were not disclosed.