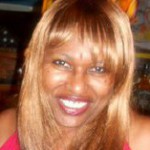 active 3 weeks, 6 days ago
"In January 2014 WDGP got a makeover which includes a new website
http://wdgpradio.net
, We have added new shows and can be now be heard on Weds 7 – 11 pm and Sats 7 – 11 pm est on The Best [...]" ·
View
JD wrote a new blog post: Chicago!!!! Tonight @StudioParisChi 28 minutes ago · View

JD wrote a new blog post: Wynn Nightclub King Jesse Waits Confirms Move to James Packer's New Las Vegas Resort (Exclusive) – See more at: https://www.thewrap.com/wynn-nightclub-king-jesse-waits-confirms-move-to-james-packers-new-vegas-resort-exclusive/#sthash.ZAqTaQqQ.dpuf 1 day, 20 hours ago · View

Saying goodbye to XS and Tryst — Waits will have equity in the Alon Las Vegas, which is slated for a 2018 opening

There will be no more "waits" at top-shelf Las Vegas nightclub XS. Jesse Waits, the brains and boss behind Steve Wynn's club — the top revenue generating nightclub in America three years in a [...]

JD wrote a new blog post: Diplo & Skrillex (August 13, 2015) | Charlie Rose 2 days, 6 hours ago · View

JD wrote a new blog post: SOUNDCLOUD REPORTEDLY AGREES TO LICENSING DEAL WITH UNIVERSAL, CHANGES COMING 1 week, 4 days ago · updated 4 days, 2 hours ago · View

The  streaming wars  are in full swing as artists, labels and services scramble to provide the best content with appropriate compsensation for all parties involved. Easier said then done, as we've seen, but we might soon be one step closer to cohesion in the industry, as  sources told  Music Business Worldwide (MBW) that SoundCloud is very close to reaching an [...]

i really dont understand publishing. i have a bmi and have no idea how to work it

George Lott posted an update: 1 week, 1 day ago · updated 4 days, 4 hours ago · View

As we know @Global14 is arguably one of the most innovative social media sites there are. Only here, you'll find a "Family" vibe where engaging users form meet and greets.or experience a real life Party with @JD in VIP ( Global14 launch party) or having the luxury of getting your name on the list of a exclusive Movie premiere, One has to ask…Where else can you get these perks? BUT Whats really cool is more than often, I've been able to tap into the perks of being a "Top G14 member"… (in my preacher voice) say "Neighbor….Tap into your GLOBAL 14 Perks".

Sooo Today…I went to T-Mobile to upgrade my Galaxy Note 3 to the new releases Note 5 (don't judge me, apple users) … in the process of learning more about the phone, I met "Michael" one of samsung's marketing managers, he began to ask me what I utilize the most on my phone to assure the NOTE 5 was a great investment. Meanwhile from my look he could tell I was an Artist or somehow into Music. He began to ask me what my Favorite Social media site was…of course I name dropped Jermaine Dupri's "Global 14" …he looked at me confused…so I had to "put him up on Game" after telling him my Real-Life Experiences with the site and being a member, he thought I was lying…esp about The launch Party with JD in VIP ( my Favorite Part ) THANK GOD FOR PHOTOS …lol after proving facts, he was literally speechless and shocked… AT THE SAME **** TIME! lol He had never heard of such SHENANIGANS ..(in a good way) He eventually went to the site and pulled up my G14 account He Saw my Friends and Followers count as well as me having one of the Top Groups! …thinking I was "The Man"…he said "Hey you think JD would be interested in being a advocate for samsung .(insert LOUD CAR BREAK NOISE here..) he went on to say .."We've had events that featured Asap Rocky …Iggy..etc " after giving him the Side-eye and Negro-Please face (even though he was Caucasian) I told him he'd have to make an account and ask himself…lol (I admit I was a lil salty..lol jk) He began to tell me that he also help indie artist with great social media presence become Advocates for samsung…which allow them great opportunitys etc he gave me his contact info and told me hit him up! how cool right?…..Wait that's not it… As I was checking out…he began adding merchandise in my bag..and well I LIKE FREE STUFF! LOL (Legally might I add) He told me to simply post the products and to Hashtag Samsung to my Family & Friends and well …as promised…

#Samsung

WOW…The Perks on #GLOBAL14….I might not work for GLobal 14…but Global14 Definitely works for Me!!!!!! Can I get an AMEN!!?? lol

@cynaamonjltl @chubby712 @bencarew @1angelltl @ienvyno12005 @destiny12 @ocean8 @margoltl @chocolatetiger @onyx254 @hunneyb77 @dmac @goldenfleece @noahvee @jd @swaggerkingfan @davidjdeal @cmack112 @ballajb1 @tongadude @hunitstackz410 @msdivadefiant
 @jd @chacha89 @kraziideafgurl @allaboutbbi @therealksobs @aspect @chacha89 @therealksobs

JD wrote a new blog post: NBA 2K16′ Shows Off Gameplay in New "#WINNING" Trailer 4 days, 5 hours ago · View

I CANT WAIT TO PLAY THIS NBA 2K16 hits the court with the most authentic and real gameplay a basketball simulation title has ever delivered. Look out for cover athletes Stephen Curry, James Harden & Anthony Davis along with a plethora of the top NBA talent. Watch it to the end and spread the word! [...]

JD wrote a new blog post: JERMAINE DUPRI On Revolt Live Dropping Off New Video #WYA 5 days, 8 hours ago · updated 5 days, 8 hours ago · View

JD wrote a new blog post: Andre Harrell Interview at The Breakfast Club Power 105.1 1 week, 1 day ago · updated 5 days, 11 hours ago · View

VERY DOPE AND INFORMATIVE INTERVIEW FOR THOSE THAT DONT KNOW

JD wrote a new blog post: Going Down Tonight With @jermainedupri at #MIXX 1 week ago · View

JD wrote a new blog post: Compton's changed, just ask the mayor 1 week ago · View

THANK YOU FOR THIS @hunneyb77

George Lott posted an update in the group ★Global GR8ness★ : 1 week ago · updated 1 week ago · View

Stop begging people to get on the ark…keep building! Let them know the rain is coming… and pray they can swim.

Exactly!!!I have been building and is currently building. I feel like that's what set aside the real from the fake breakers. I found that the most convincing beggers have the less talent, and lack of vision for self. The problem is people with that mindstate looking for someone else to make thier dreams come to life, they so focused on that, they to lazy to make a ark, 9 times out of 10 they drown themselves and all the people they begged to help them.

I been in LA on my grind everyday and I'm happy say today, I got a new show coming on @lifetimetv stay tuned !!!