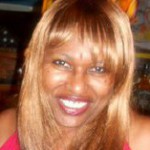 active 1 year ago
"In January 2014 WDGP got a makeover which includes a new website
http://wdgpradio.net
, We have added new shows and can be now be heard on Weds 7 – 11 pm and Sats 7 – 11 pm est on The Best [...]" ·
View
Jermaine Dupri: Sometimes Mariah Carey Doesn't Take Her Career As "Seriously As She Should"

Really @JD!? Why would you pick that moment when you're supposed to be talking about your single with Bow Wow to shade her???

Church ….. Lol But Eb I'm curious to how long was the original interview and did they edit it in this way to show shade and not the project at hand? But if this was timed then I would also agree it was a distraction and the focus should be on the new single, but when your live sometimes it's hard to think straight. I'm curious now…..

I understand where he's coming from but plenty of artists have been and will be late to plenty of events/interviews. He brought up her name to make a point that she's always late and needs to pay attention to little things like that. I'm pretty sure he's been late to an event or two. I hope he said this to Mariah before she sees this interview.

I don't think he was shading her at all, I think he was just justifying professionalism & hunger in a way, and used her as an example like he did Jay, and perhaps even to reaffirm for Bow wow and himself that being on time is a GIVEN, with the best …. And for those that the come across them to not be surprised but to expect the best COMPLETELY. His artist are professionals, in addition to talented

The way this clip is set up, it seems like shade. You can be professional and still be late sometimes due to circumstances beyond your control. He's making it seem like she's unprofessional by being late and that she just doesn't care to be on time.

i guess since we live in such a mediocre world, its hard for some of you to understand what im saying

Please explain what you meant

You guys expect all of us to be excellent, so there for, we as entertainers have to work that much harder to meet those expectations,just like when i tweet something and i misspell a word, niggas cant wait to say (you need to learn how to spell,witcho dumb ass) they dont wanna hear i was in a rush,in the car ect… so there for proof reading what i write has become part of my life,its that serious !

NIggas talk like this when they produced some shit that Flopped. I didn't even want to comment on his last Mariah Carey project but then again, the Janet Jackson production flopped Too…. Bring either one of them to me and they coming out with hits…. All that shit he talking about her being late etc etc would even be in the conversation if she sold 10 million again…..

Regardless JD brought Mariah back to the top when everybody counted her out…. You got to give him credit for that… too bad he couldn't do it a 2nd time….

i think nobody really want to hear these old artist that keep making music people want to hear the new thing that's out people tired of the old artist that's why she so called flopped

not really, Mariah is like Whitney It would be impossible for people to get tired of hearing her music in a way that's comparable to these newer artist statistically lol even when it "flops" its kinda like a oxymoron because of the brand and/or machine or grooming behind her as THE BEST. However, her veering from professional guidance or egotistically being lazy or closed to constructive critisim that's vital to her growth, does damage

he did make it clear that NO ONE WOULD EVER BREAK THEIR RECORDS, (they are the best, but still gotta WORK HARDER to stay on top) I think he;s probably just saying STAY ON POINT, because the media let alone the world (kinda like this thread) can twist and tear your shit down, if you give em the SLIGHTEST shit to work with, WHEN YOUR A MEGASTAR in the public eye. Your the best, BUT STAY ON POINT professionally so its always clear why! IDK atleast that's what I gathered, and it honestly came across as A FREE JEWEL for those hustling on promo circuits trying to get their music and projects PR and support …. not just LISTENED TO. It is a package, a formula, a JOB!