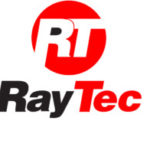 @kboyd19
active 1 year ago
Energy is contagious, we must protect at all cost.
View
Base
Name

RayTec

Location

Cleveland

Hometown

Cleveland, OH

Bio

Music has changed the world. It's a form of expression and should be heard at the highest, premium level. When you hear music that you like, when you're listening to a book of your choosing, you get excited, or motivated or you may become active. The sounds can relax you and sometimes the sounds help you become focused. You can take this anywhere.
Life should be more enjoyable. – RayTec

Favorite Quotations

Change the world by beginning with you.
Likes and Interests
| | |
| --- | --- |
| Activities | my business |
| Interests | Writing, running my business |
| Web Sites | raytecaudio.com |
Contact Information
| | |
| --- | --- |
| IM Screen Name(s) | RayTec |
| Web Site | raytecaudio.com |