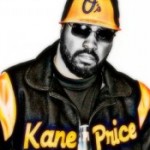 active 2 years, 6 months ago
queque posted an update in the group QUEQUE POETRY GROUP: 3 weeks, 3 days ago · updated 49 minutes ago · View

I am strong maybe too much for my own good
Still I know how to stand beside a man like a woman should
Don't take my strength as a sign that I will emasculate you
Just know that as a woman I know the things in life that I have to do
Yes I am smart with my own money and mind
But as a woman when I have to I know how to tow the line
Why does a strong woman strike fear into a man's heart
Which causes him to run away from a mind that is smart
Why must I tone down what I have inside
To salvage your ego and ease your mind
I guess I have to find a man who handle all that I have to offer
He who loves me will always prosper
Because as strong as I am I make a great partner
I will always be the number one in his corner.

Sending out a Warm Welcome to all my new friends and follows… Hey Lifers what y'all doing on this Totally Blessed, Amazing day?

Carrie Johnson posted an update: 12 hours, 5 minutes ago · updated 8 hours, 10 minutes ago · View

New song! Different sound… hope you like it!

ChocolateTiger and Aaron Steward are now friends 10 hours, 57 minutes ago · View

My sister introduced me to coconut oil awhile ago….Yes its a MIRACLE in a jar! An product you can literally use all over. Use sparingly..a little goes a long way.

Why Coconut Oil Will Change Your Life

Coconut oil is one of the most unique products on the market right now. The positive rewards it brings to your life upon use are just too amazing to go unnoticed. Coconut oil isn't just an awesome tool to cook with but it is also an amazing product to use for beauty purposes. This list contains some of the best ways to use coconut oil that will help bring about positive change to your life!

Exfoliate

Some people choose to create their own exfoliator by mixing together 2 tablespoons of sugar and around 3 tablespoons of coconut oil. Put it in a jar or container and use it to your liking… you won't be upset with the results.

Conditioner

Coconut oil can be used to hydrate your hair as a deep conditioner. All you have to do is heat up some hot water and add a little coconut oil to it. The rest is as easy as applying it to your scalp and enjoying the benefits.

Makeup remover

Do you have a cotton ball? Okay, good. Now all you need is the coconut oil and you will have one of the best eye makeup remover products on the market. It also works on waterproof make up as well.

Moisturizer

Coconut Oil has been used as a full body moisturizer for some time now. It has become widely accepted as a fantastic substitute for lotion. Apply it to your body throughout the day and there will be no doubt that you feel the difference. Soft, glowing, and smooth are three words to describe the after effect of coconut oil use.

Cuticle care

Most of us know the importantance of keeping your cuticles healthy and clean. Some people seem, however, seem to not care nor know about how to keep their cuticles healthy and clean. For those that need a tip: apply coconut oil on your cuticles and it will help make your nails incredibly healthy and strong!

Deodorant

Some people apply the coconut oil straight to their arm pits, but you can also make your own deodorant by mixing together shea butter, arrowroot, baking soda, and coconut oil. It works wonders and is100% natural.

Lip care

Yes. You can even apply coconut oil to your lips. It works wonders with them as well. Basically, coconut oil will change your life if you give it a chance.

Sunburn superwonder
Use it to prevent or heal a sunburn. Doesn't it seem like coconut oil can do it all? Well, it kind of can…

Brush cleaner

Let the brushes soak in coconut oil for awhile, then rinse them off. They will be as good as new.