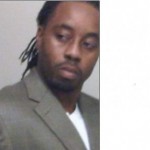 @jumpupndown
active 1 year ago
Hey Family! Believe in yourself and know there is always a lane for you and if not don't be afraid to create your own!
View
Base
Name

James R Simms

Location

Morrow, Ga

Hometown

DMV

Sex
Birthday

1976-03-10

Bio

Author of "My Trials and Errors Reflections of a Single Father" Single father of two originally from the D.C Area. Looking to network and promote my brand and future works. Massage Therapist and HVACR Service Mechanic…so Im good with my hands.

Favorite Quotations

This too shall pass….
Work aint hard!
Yeah Joe!