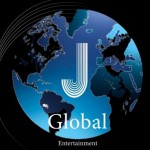 active 1 year, 3 months ago
We all have ideas that cross our minds. But God-sized dreams are much deeper, wilder. It doesn't feel like a choice but rather that we have been chosen. Someone is calling our name deep inside and ignoring that Voice is almost impossible.

Good Morning G-Force! Cutting the seventh piece today and that will be the final installment for my Spring Collection.. Planning to shoot late March… HAPPY MONDAY LIFERS

Literally bumped this mixtape all weekend. Best mixtape I have heard in a long time. @qpid901 u gotta get up on it this is spectacular lyricism. The stuff u say rap has none of well heres a diamond in the rough

SO LAST YEAR, I SPENT LIKE 5 MONTHS WORKING ON MISHON FOR COLUMBIA RECODS AND SOMETHING HAPPENED WHERE THEY CHOSE TO NOT RELEASE HIM,ITS FUCKED UP BECAUSE WE MADE ALOTTA GREAT R&B RECORDS THAT Y'ALL NOT EVEN GONNA GET TO HEAR, AT LEAST NOT THE WAY THEY SHOULD BE HERD,YOU KNOW WHAT, FUCK THAT!!

JD wrote a new blog post: Timberland 2015 "Helcor Leather Exotics" Collection 6 hours, 40 minutes ago · updated 59 minutes ago · View

I saw @dmac bring this up and @qpid901 was like hell no but………..

Drake Is, Indisputably, A Hip-Hop Legend

Drake's got more than 20 hit records to his credit, not counting his best guest verses and Young Money's posse cuts. As of the first quarter of 2015, Drake has more hit rap records than the Notorious B.I.G. or LL Cool J. He has more No. 1 records than Hov. Drake left potential Ja Rule status in the dust 2.5 albums ago.