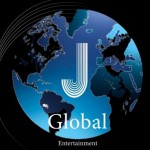 @jglobalent
active 3 years, 4 months ago
Chris (Tha Real Young Kano) Russell and Brendon Newsom are now friends 4 hours, 54 minutes ago

Team Lj Frazier and Brendon Newsom are now friends 5 hours ago

On March 24th during Mexico vs. Costa Rica match you will look to 'El Chapo' in the eye. Premieres on April 2017 by Univision.

Fueled by his restored faith in humanity and inspired by Superman's selfless act, Bruce Wayne enlists the help of his newfound ally, Diana Prince, to face an even greater enemy. Together, Batman and Wonder W […]

Check out the unveiling of the Staples Center's newest statue honoring Shaquille O'Neal.

Chris Brown decides to drop his brand new joint called Privacy.

The Suns' Devin Booker scored a franchise-record and NBA season-high 70 points as the Celtics defeated the Suns 130-120. Booker's 70 points is the most ever against the Celtics, breaking Elgin Baylor's previ […]

Trey Songz makes his way on The Breakfast Club with DJ Evny, Charlamagne Tha God and Angela Yee. Trey Songz talks about Nicki Minaj also talks Relationship With Drake and his new album called Tremaine.

In 1996, Boulder, Colorado was rocked by the mysterious death of six-year-old pageant queen, JonBenet Ramsey. Two decades later, director Kitty Green returns to audition local actors, unpacking how each remembers […]

Iggy Azalea is back with the release of her brand new visual called Mo Bounce produced by The Stereotypes, Far East Movement and directed by Lil Internet.

The Grammy-nominated music star's second HBO special premieres April 15 at 10PM on HBO.

Kendrick Lamar makes his return with the drop of his latest track called The Heart Part 4. Sounds like Kendrick is taking a few shots at Drake and Big Sean.

igos stop by the Tonight Show offices and perform Bad and Boujee on office supplies.

LaVar Ball makes his appearance on ESPN First Take with Stephen A. Smith and Max Kellerman.

Nardwuar's 9th interview with Snoop Doggy Dogg ! SXSW, Austin, Texas, USA ! Special thanks to Tyler Williams, Melissa O'Brien and Diana C. Guadarrama! Doot do.

In this episode of #NigelDPresents I share my journey to the Lion & Safari park in South Africa.I experience the cheetah walk and lion walk. I also see other animals during a safari tour. I pose the question of […]

Migos are back with the release of their brand new video called What The Price.

What if you had the power to decide who lives and who dies?

We suggest you obey the rules. Based on the famous Japanese manga written by Tsugumi Ohba and Takeshi Obata, Death Note follows a high school student […]

The Air Max 90 Premium in Armoury Navy will be available  March 26 $157.

Watch the official trailer for Baywatch, starring Dwayne Johnson, Zac Efron, Priyanka Chopra, Alexandra Daddario, Kelly Rohrbach, Ilfenesh Hadera and Jon Bass. Baywatch is coming to theatres May 26, 2017.