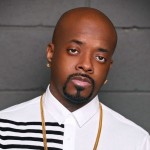 @jd
active 1 week, 2 days ago
@cmack112 whatchu do for your birthday ?
View
JD and Josh are now friends 4 days, 18 hours ago

JD and Royal Ronn are now friends 5 months, 1 week ago

JD and king97 are now friends 8 months, 3 weeks ago

Tavis Smiley is the next big star under fire for alleged sexual misconduct … PBS has suspended the talk show host after an investigation uncovered "credible allegations."

Smiley is a veteran talk show […]

Russell Simmons released a statement to The New York Times in response to four women who accused him of violent sexual behavior, including three who accused him of rape. In his statement, Mr. Simmons denied the […]

 

Written and Produced by my self, Johnta Austin and Bryan Michael Cox

Arguably the two most pivotal moments in hip-hop history were the advent of the drum machine and the embrace of sampling, and over the course of hip-hop's development, the movement's most influential figures, fro […]

JD and tral are now friends 9 months, 3 weeks ago

Jermaine Dupri candidly divulges never-before-heard stories behind some of his biggest hits, an everlasting friendship, a studio fail, and past romance with three of the biggest pop queens ever.