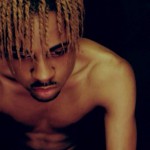 active 2 months, 1 week ago
Name

Jaden

Location

Washington

, DC
Hometown

Lexington Park

, MD
Sex

Male

Birthday

February 1, 1985

Bio

"Sex On Fire"

, a Kings Of Leon cover, is objected to be one of Jaden's proudest recordings to date. The R&B rocker, loves fusing the genres to create a style of his own. The personally loved track, reflects influences from recording artists such as Lenny Kravitz and Prince and embodies an acoustic hip-hop drum pattern, which creates an urban flare.

Jaden

, a tenor born in the southern part of Maryland, grew up listening to gospel greats, as well as admiring the musical works of Tina Turner. Introduced to him by his mother, Ms. Turner's music gave him the inspiration to infuse edge and emotion to his performances. Such ample emotion he feels is important today, to deliver in his own music. His music, which he writes himself, aims at self-empowerment and stories told from life's own realizations.