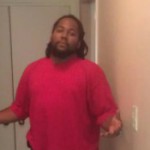 active 1 year, 3 months ago
JD wrote a new blog post: Meatless in Miami, Yard House Is the Perfect Bar for Vegans 15 hours, 58 minutes ago · updated 7 hours, 58 minutes ago · View

IM ALWAYS COMPLAINING ABOUT MIAMI OUTTA ALL MAJOR CITIES BEING THE WORST FOR VEGANS,BUT IT SEEMS LIKE THATS BOUT TO CHANGE Hannah Sentenac Just because you don't eat animal products anymore doesn't necessarily mean you want to forego the bar scene. After all, where else are you going to meet the Jay-Z to your Beyoncé? But hanging [...]

WTF!!!!!

Wu-Tang affiliated rapper Andre Johnson aka Christ Bearer — cut his penis off Wednesday morning

then jumped off his 2nd floor North Hollywood apartment balcony. He was rushed to Cedars-Sinai Medical Center but we're told the penis was a lost cause.

Johnson/Christ Bearer is a member of the group Northstar, which was founded by Wu-Tang Clan member RZA. We're told RZA hasn't done work with the group for several years.

Johnson/Christ Bearer is remarkably in stable condition.

As we reported … several rappers were present during the horrific scene. They say there were not doing any drugs that would cause such a thing. They believe Johnson/Christ Bearer may have mental issues.

JD and CHANGE Inc are now friends 1 day, 8 hours ago · View

50 Cent Calls Puff Daddy's "Big Homie" Record "Garbage"

During an interview with Baltimore's 92Q Jams, 50 Cent gave credit to fellow artist Puff Daddy for remaining relevant in music for so long, but also revealed that the Bad Boy Records founder doesn't have any music that anyone would want to hear. He then called Puff's "Big Homie" record, which features Rick Ross and French Montana, garbage.

While commending Puff for being relevant without having to release any music, 50 Cent also gave credit to Jay Z for being an artist who has remained relevant throughout his career.

"If the guy doesn't have significant savvy with the actual business or with the actual culture he'll be out of here," said 50 Cent when asked about artist expiration dates. "You'll see Jay around as long as he's been around. What he's on like 11 albums? Puff's still out there. He don't even need a record. Cause he don't got one. Like you know Puffy ain't got no music that you wanna hear. That 'Big Homie' shit is garbage. I'mma keep it all the way real with you. Because the guy says 'Don't worry about if I write my rhymes, I write checks.' And then sings to you."

50 Cent also addressed his upcoming album, Animal Ambition, which he again referred to as a project about prosperity. He commented on the project being the second half of a journey that started with his debut album, Get Rich Or Die Tryin'.

"The whole project is about prosperity," he said. "They'll look at some of my creative choices and go 'Oh no, you can't write like that no more. You rich.' And then I go 'But how you think I got rich?' I wrote this giving you portions of my journey. And it's what actually got me here. Like Get Rich Or Die Tryin' was all the dysfunctional behaviors I experienced. It had everything that was in the environment that I came across. Whether it was 'P.I.M.P.' or 'High All The Time.' The junkie—When you see a guy that is actually high all the time, you understand why I actually wrote 'High All The Time.' It's just me actually using things literally around me. This project is even easier to pinpoint real cool things to write about because of the actual second half of that actual journey."

In a past interview with Sonic Electronix, 50 Cent described Animal Ambition as a project about prosperity and also compared the LP to The Notorious B.I.G.'s "Warning."

"With Animal Ambition, the project is about prosperity," he said at the top of this year. "I got an interesting way of writing it, 'cause I wrote it from a distorted vision or viewpoint. When Biggie was doing 'Damn, niggas wanna stick me for my paper, damn,' that's about when you get something, the effects of others responding to you doing better. The jealousies connected to it, there's so many different ways to write it, that the album has those facets to it. The overall theme is ambition and prosperity."

Audio from 50 Cent's interview can be found at 92Q.com.