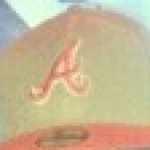 HB Models Management and JUICY are now friends 11 minutes ago · View

Teresa B posted an update in the group LIFE LESSONS: 1 hour, 2 minutes ago · View

Alan J Cousin Jr and Filip Diarra are now friends 1 hour, 12 minutes ago · View

JD wrote a new blog post: Florida Georgia Line – Get Your Shine On 1 hour, 18 minutes ago · updated 1 hour, 18 minutes ago · View

SO I HERD THIS SONG FOR THE FIRST TIME LAST NIGHT,AND THE LYRICS CAUGHT ME ,THEY TALKING THE SAME SHIT AS RAPPERS,

Stan P. posted an update in the group ProducedbyTAGG Music/News/Vids/etc. ⇓Get⇓ Likes/Follows/Comments: 1 hour, 18 minutes ago · View

Walk on over to me baby come and hold me tight, Push me up against the wall make me shiver in delight..Feel your breath hot on my neck as your hand runs up my thigh, Your rock hard cock pushes against me as I say your name with a sigh..Feel my nipples getting oh so hard as you whisper in my ear, Feel my pussy getting oh so wet as you tell me what I like to hear..Rip our clothes off body to body, against each other so tight..Pick me up throw me on the bed rock me all thru the night..Kiss you deep run my tongue all across your lips..Feel the heat from my pussy as I grind against you with my hips..Run your tongue across my nipples begin to suck and bite.. Hear me moan your name out loud baby take me thru the night..Move on down with your tongue as I place my legs over your back..Grab my hips taste my sweetness running from my pussy to my crack..Drive me crazy let me come all over your tongue and lips..Grab your head with both my hands begin to roll my hips.. Arch my back as you pull me closer baby you know what I desire.. I moan your name as I begin to come you always set me on fire..Coming on up I tell you baby that I want you inside of me too.. I want to you to feel my so wet pussy wrap around every inch of you..Wrap my legs around you tight grab your ass as you slide into me..Feels so hot with you inside like it was always meant to be..Kiss me deep with every thrust feel my hot desire..Dig my nails into your back as you set my body on fire..Feel my wet pussy wrap around your cock feel your sweat drip down upon me..Look deep down within my eyes much heat and passion you'll see..Slam me hard baby make me moan make me call out your name..You always make me feel so damn good I want to make you feel the same..Bite your shoulder oh so hard as with you I'm ready to come..Feel my liquid passion all over your cock come with me baby and be one..

Let me suck your Dick!!!!!
your erect manhood standing so hard and strong.
It's so easy for you to whip it out
teasing and taunting me with it.

Commanding me to take it into my mouth
my tongue so wet and mouth so warm
my tongue flicking out slowly
tasting and licking over the head of it.

I can feel your cock beginning to grow
bigger and harder, throbbing with each lick
pulsing as I lick over the knob
taking your hardness between my lips.

My full luscious lips slightly parted
so you can see the tip of my tongue
swirling around the head of your dick
slowly moving down to the rim.

Finally my tongue reaches your long thick shaft
I gaze up at your face while you watch my mouth
as my tongue slowly circles your cock
my lips bringing you in a little deeper.

My tongue still swirling around the head
full lips tighten around your thick shaft
sliding it in and out of my warm wet mouth
as I let my tongue lick lower, too.

I trace your veins with my tongue
you place your hand on my head
and begin sliding your cock in and out
as you begin to build a very slow rhythm.

I add a little added suction
you groan as I begin to suck
just a little, leaving you yearning for more
craving to take you deep in my throat.

I start sucking to match your rhythm
still savoring the slowness and the sweetness
as I start taking it in a little deeper
adding a bit more suction.

Quickening the pace
I savor the sweetness of your cock
taking it in even deeper
with the increase of suction.

I release it just a little
slowly building a steady rhythm
sucking it in a little deeper still
my tongue swirling around the head.

I suck it harder in and out
faster now, tasting your pre cum
sliding it out so I can swirl my tongue around it
my lips slightly parted so let you see.

I go in for a deep long plunge
sucking it all in to the base of your cock
until I can feel your balls against my chin
as I suck on it hungrily.

I can hear moans of pleasure from you
your hand pushing my head closer
wanting me to take it in even deeper
I can feel your hard cock throbbing and pulsing.

The head of your cock straining in the back of my throat
I begin stroking the base of your cock with my hand
to add more pressure I increase the suction of my mouth
as I work the rhythm more.

I am now using my lips, tongue, teeth and suction
to tantalize and tease your hard cock
your cock throbs and begins to jerk
and your groans grow louder.

Your thrust your dick all the way into my throat
your hot creamy cum shooting into my mouth
I don't stop sucking until your cock is no longer pumping
your sweet creamy cum into my mouth.