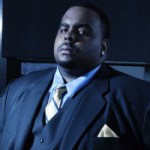 @iammrc
active 2 months ago
Can't Stop Won't Stop #Lifers !!!
View
Base
Name

M.R.C.

Location

Los Angeles, CA

Hometown

Lubbock, TX

Sex
Birthday

1986-06-25

Bio

I'm an Recording Artist, Audio Engineer, Mixing, Producing, and Recording Engineer. Hoping to network with people and to share some industry knowledge.

Favorite Quotations

If you become compelled or tricked to dabble in the majority then you yourself becomes part of the majority simply by your way of thinking after you have dealt with the majority, so ask yourself this question has the majority forced you to think like the majority???….well.​….that makes you part of the majority. . . . .- Marcus J. Ward

Light travels faster than sound. That's why some people appear to be bright until you hear them speak.
Education and Work
| | |
| --- | --- |
| Employer | 1 LUV Enterprises LLC |
Likes and Interests
| | |
| --- | --- |
| Music | Bossa Nova anything by Walter Wanderley or Eumir Deodato, Hip Hop, Soul, Euro Pop etc… |
| Movies | Mostly Comdey Anything by Will Ferrell, and Action Movies. |