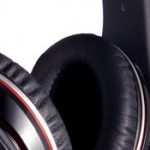 @hiphopbeats
Not recently active
Base
Name

BeatsByWest

Location

Chicago

Hometown

Chicago

Birthday

1975-11-10

Bio

Mike West who was born and raised on the south side of Chicago always had an ear for music. "Im Bad" by LL Cool J was blasting out of a window as he walked to school. It was then when Mike took an interest in hip hop.

He first began as an mc crafting his skills in his grandmothers basement. Not having much money West used a boom box with a built in mic to record. He would spend hours rapping with a beat playing in the background. He later started creating loops on a tape deck from break beats. This began his path to hip hop music production.

Mike west also has a passion for technology and earned a Bachelor of Science degree in Computer Science. His first piece of music gear, an Akai S20, didn't last long. Tuition was due for college. He vowed to get his gear back after graduation. After hard work and a lot of patience, he purchased an Akai MPC 2000xl and hasn't looked back since. West is a big fan of the "Boom Bap" hip hop sound.

Today Mike West now combines software and hardware as his music setup. Logic, pro tools, Reason, Triton, MPC2500, Maschine and a long list of plugins. His passion, ambition and motivation continues today in music.

His biggest influence is GOD.

Hip Hop celebrities that inspire West are Dj Premier, Russell Simmons, Common, Kanye West and Diddy.

Favorite Quotations

Some people know how to ride the waves, others know how to make them.