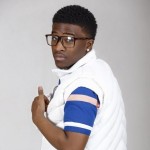 @gtmusiconline
Not recently active
Base
Name

gt thomas

Location

chicago

Hometown

chicago northside

Sex
Birthday

1999-03-22

Bio

Gerome "GT" Thomas is a young, up & coming hip hop artist, performer, actor & entrepreneur, hailing from the city of Chicago. At only 14 years old, GT has established himself as a true entertainer, performing before audiences of over 50,000 people & opening for such artists as Rick Ross, Soulja Boy, New Boyz & Dorrough. He has worked with many of Chicago's well established artists & producers including Matt Henessey, Byron Scotty Doris & Grammy Award winning producer Maurice Joshua Remothehitmaker out of New York City, Ron Stewart.

Beginning at the age of 9, "GT", known then as Shortie Mac, began seriously pursuing his dream of becoming a hip hop star, performing at birthday Parties….

Favorite Quotations

Stay Ready Ain't Never Gotta Get Ready I'm you next (STAR)!!!!!!