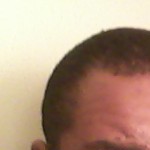 active 1 year, 3 months ago
"The movie industry has the Oscars. The theater world has the Tonys. And both daytime and primetime television have the Emmys. Different worlds of the media and entertainment industries have a special award that no matter if one is nominated [...]" ·
View
Name

Rodney Wooding

Location

Atlanta

, GA
Hometown

East Point

Sex

Male

Birthday

September 6, 1983

Bio

Not really much to say. A 28 year old from Atlanta that's looking to get my foot in the door to the world of journalism. I won't bore you with any of the other stuff that people will put on their profiles. However, I am very opinionated about music and searching for independent artists that I can network with. All you have to do is follow my posts, share your opinions and have fun. Let's see what new ideas conversations we can get started on here

Favorite Quotations

"An eye for an eye".

"It is so easy to look down upon someone yet such a challenge to reach out a hand to help them up".

"If people are talking about you, then you must be doing something right".

"There are only two people in this world that you can depend on: yourself and God".

"Unless you have positive things to say about me, keep my name and business out of your mouth".