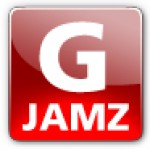 active 3 months, 1 week ago
"Possible immigration rift for Obama with Democrats President Barack Obama is facing potential rifts with members of his own party in tough re-election contests as he barrels toward a fall fight with Republicans over his ability to change immigration policies. [...]" ·
View
Global14 and stefanie marquez are now friends 2 months, 1 week ago · View

Governor declares emergency, sets Ferguson curfew

Missouri Gov. Jay Nixon declared a state of emergency and imposed a curfew Saturday in a St. Louis suburb where police and protesters have clashed in the week since a black teenager was shot to death by a white police officer.

Despite heavy rainfall and lightning, hundreds of protesters gathered Saturday night at a busy thoroughfare that has been the site of previous clashes with police. Dozens of officers, a much more visible presence than the night before, stood watch — including some with shields.

In announcing the curfew, Nixon said that though many protesters were making themselves heard peacefully, the state would not allow looters to endanger the community where 18-year-old Michael Brown was shot in a street. The curfew will run from midnight to 5 a.m. Sunday.

"I am committed to making sure the forces of peace and justice prevail," Nixon during at a press conference at a church that was interrupted repeatedly by people objecting to the curfew and demanding that the officer who shot Brown be charged with murder.

"We must first have and maintain peace. This is a test. The eyes of the world are watching," Nixon said. "We cannot allow the ill will of the few to undermine the good will of the many."

State statute gives the governor broad powers when he declares a state of emergency, but he hasn't indicated that he plans to do anything other than imposing the curfew and empowering the state highway patrol to enforce it.

Darrell Alexander, 57, a registered nurse from nearby Florissant, Missouri, worried Saturday night that the curfew might spur anger and more violence.

"I think it's an antagonistic decision to not allow people to express their freedom of speech. It's an overreaction," he said.

Nixon's curfew announcement came after tensions again flared in Ferguson late Friday night. Earlier that day, local police identified the officer who shot Brown as Darren Wilson and released documents and video footage alleging that Brown had robbed a convenience store just before he was shot. Police said Wilson was unaware Brown was a suspect when he encountered him walking in the street with a friend.

Nixon said the U.S. Department of Justice is beefing up its civil rights investigation of the shooting.

Missouri State Highway Patrol Capt. Ron Johnson, who is in charge of security in Ferguson, said 40 FBI agents were going door-to-door in the neighborhood starting Saturday, talking to people who might have seen or have information about the shooting.

Johnson assured those at the news conference that police would not enforce the curfew with armored trucks and tear gas but would communicate with protesters and give them ample opportunity to leave. Nixon and Johnson were flanked by numerous local elected officials, including U.S. Rep. William Lacy Clay Jr., who urged Johnson to be flexible with the midnight curfew.

But they were interrupted repeatedly.

"Why is the focus on security and not getting justice? Why is there not an arrest?" one women yelled.

Among the many people shouting questions was Malik Shabazz, the president of Black Lawyers for Justice, who said that members of his group and the New Black Panther Party and the Nation of Islam had been helping to maintain order and deter protesters from violence.

"It seems to be a tight curfew line that could be a prescription for confrontation," said Shabazz, who asked unsuccessfully that the curfew's start be delayed by an hour.

Brown's death had already ignited several days of clashes with furious protesters. Tensions eased Thursday after Nixon turned oversight of the protests over to the Missouri Highway Patrol. Gone were the police in riot gear and armored vehicles, replaced by the new patrol commander who personally walked through the streets with demonstrators. But Friday night marked a resurgence of unrest.

On Saturday, some residents said it appeared the violent acts were being committed by people who came from other suburbs or states.

"Who would burn down their own backyard?" asked Rebecca McCloud, a local who works with the Sonshine Baptist Church in St. Louis. "These people aren't from here. They came to burn down our city and leave."

On Friday night, Greg Thomas didn't see the familiar faces of protesters who have taken to the streets each night this week. Instead, he saw new people, younger, more eager for a confrontation with police. The 28-year-old former Marine said he left as quickly as he could when he heard people talking about getting their handguns.

"There's three agendas out there," Thomas said. "People who want to party, people who want to be martyrs and get killed by police, and the people here to protest."

Local officers faced strong criticism earlier in the week for their use of tear gas and rubber bullets against protesters. Johnson said one tear gas canister was deployed Friday night after the group of rioters became unruly and several officers got trapped and injured.

Wilson, the officer who shot Brown, is a six-year police veteran who had no previous complaints against him, the local police chief has said.

The Ferguson Police Department has refused to say anything about Wilson's whereabouts, and Associated Press reporters were unable to contact him at any addresses or phone numbers listed under that name in the St. Louis area.

Wilson has been on paid administrative leave since the shooting. St. Louis County prosecutor Bob McCulloch said it could be weeks before the investigation wraps up.

By DAVID LIEB

Possible immigration rift for Obama with Democrats

President Barack Obama is facing potential rifts with members of his own party in tough re-election contests as he barrels toward a fall fight with Republicans over his ability to change immigration policies.

If Obama takes the broadest action under consideration — removing the threat of deportation for millions of people in this country illegally — the short-term risks appear greatest for Senate Democrats in conservative-leaning states. Weeks before the November vote, they could find themselves on the hot seat for their views not only on immigration but also on Obama's use of his presidential powers.

Wary of what could be coming, some of those lawmakers have said Obama should act with caution.

"This is an issue that I believe should be addressed legislatively and not through executive order," said Sen. Kay Hagan, D-N.C., one of the top targets for Republicans trying to retake control of the Senate.

Sen. Mark Pryor, D-Ark., another vulnerable incumbent, said in a statement that he also is "frustrated with the partisanship in Washington. But that doesn't give the president carte blanche authority to sidestep Congress when he doesn't get his way."

Such statements have immigration advocates on edge.

A coalition of advocacy groups, in a letter to congressional Democrats on Friday, said immigrant families should not have to wait until after the November elections for relief. The organizations said any attempts by Democrats to delay or dilute administrative changes "will be viewed as a betrayal of Latino and immigrant communities with serious and lasting consequences."

The letter was released because of advocates' concerns that leading Senate Democrats may be shifting their positions because of political considerations after previously urging Obama to act.

A spokesman for Sen. Chuck Schumer, D-N.Y., declined to say Friday whether Schumer still believes Obama should act by October, as Schumer had said before. A spokesman for Sen. Dick Durbin of Illinois, the second-ranking Democrat, said the timing of executive action on immigration was up to Obama. Senate Majority Leader Harry Reid's spokesman had no comment on timing.

Still, Obama looks determined to move forward on his own despite the political risks for Democrats.

He is irritated by House Republicans' inaction on immigration legislation passed last year by the Senate. The crisis over unaccompanied minors arriving in South Texas does not appear to have deterred him, and the slowdown of arrivals at the border may be shifting the issue away from the spotlight anyway.

The exact contours of Obama's plans remain unclear.

Advocates and lawmakers who have talked with administration officials anticipate that he could expand a program that granted work permits and deferred deportation to more than 700,000 immigrants brought illegally to the U.S. as kids. It could be extended to include parents of those children, as well as parents of U.S. citizens, or potentially others — groups that could add up to perhaps 5 million people.

During a news conference this month, Obama was not specific on his immigration plans. He did say that in the absence of congressional action and in order to address the crisis involving unaccompanied youths, he had to shift resources on his own and exercise prosecutorial discretion.

"I promise you the American people don't want me just standing around twiddling my thumbs and waiting for Congress to get something done," Obama said.

Some GOP leaders worry that opposition to a comprehensive overhaul will harm their party in the 2016 presidential race, where Latino turnout is higher than in midterm elections. Hispanics are a fast-growing sector of the presidential electorate and backed Obama overwhelmingly in 2012.

But Republicans also see a nearer-term chance to translate Obama's potential executive actions into electoral success in November. Republicans need to win a net of six seats in order to take control of the Senate for the remainder of Obama's term. The GOP already is all but assured of maintaining control of the House.

As Republicans meet with voters in their districts during the summer break, lawmakers have raised alarms about the scope of Obama's potential plans. In some cases, they are hearing clamors for impeachment in return.

"It is up to Congress to actually go back and restrain this guy," one voter told GOP Rep. Andy Harris of Maryland at a town hall meeting on the Eastern Shore. Harris had warned that Obama could expand an existing deportation relief program to 4 million or 5 million more people, "competing with Americans for work."

Republicans have tagged Obama as an "imperial president" who goes around Congress rather than working with lawmakers, and House Republicans have moved to sue him over it. The prospect of the president making a unilateral move on a contentious issue such as immigration has Republican consultants salivating.

"President Obama's executive amnesty would inject adrenaline into an electorate already eager to send him a message of disapproval," said Brad Dayspring, communications director for the National Republican Senatorial Committee.

Also problematic for Obama: His apparent plans to act on his own authority come after years of saying that he did not have the legal justification to proceed without Congress.

"If, in fact, I could solve all these problems without passing them through Congress, I would do so. But we're also a nation of laws," he said in November. A heckler had interrupted a speech he was giving in San Francisco, prodding him to halt deportations, which have reached record highs on Obama's watch.

Since then the White House has apparently concluded otherwise.

Democratic pollsters argue that any executive action by Obama could give a political boost to Democrats, not just from newly energized Latino voters but from an electorate at large that would welcome any action from gridlocked Washington.

"Voters are so sick of the do-nothing Congress they don't mind if there's an imperial president," said Democratic pollster Celinda Lake. "They would just like someone to get something done about something."

By JULIE PACE and ERICA WERNER

Jay Z and Beyonce's On The Run Tour Tops $100 Million, 'Everybody's Winning'

Jay Z and Beyonce's On The Run tour wraps in North America with two nights at AT&T Park in San Francisco, both tonight (August 5) and tomorrow night (August 6). The pair's 19 North American shows will gross over $100 million in ticket sales and has sold at more than 90 percent capacity, according to Omar Al-Joulani, vp of North American touring for Live Nation, the promoter/producer of the tour. Attendance will top out at more than 850,000.

Al-Joulani declined to comment on press reports of rancor between the couple, adding that he hadn't read it. Regarding such reports, and speculation that Live Nation might be losing money on the tour, Al-Joulani would only say, "everybody's winning." And regarding reports that the plug might be pulled on the tour, the promoter adds, "Production is loading-in in San Francisco as we speak."

Some reports put the couple's performance guarantee at $4 million per show, which is a reasonable figure, considering the tour's nightly take is over $5.2 million from an average attendance of nearly 45,000 per show. As predicted by Billboard back in June — when inaccurate reports that the tour was struggling began to surface — sales for the tour finished strong, following a general market trend of tickets selling closer to show date. "These shows sold tremendously well at the end, so we were able to sell-up limited-view and clean up production holds or other holds," says Al-Joulani. "It was a very successful tour, and we're pleased to have that big gross number at the end."

The Jay/Bey tour was conceived and launched fast compared to most stadium tours, which are often planned more than a year in advance. "It came together quite quickly, around mid-March," says Al-Joulani. "By April, we had everything together, and once the routing was in place we had about three weeks until the tour was announced."

Considering the quick ramp-up, the fact that both Jay and Beyonce had been on the road much of last year, and the available window was narrow, routing was a bit of a challenge. "We knew we needed a big 'statement play' in L.A., and we needed big statement in New York, so we started by figuring out the avails at the Rose Bowl [in Pasadena] and MetLife Stadium [in New York]," Al-Joulani explains, "and then from there it was just a matter of sorting it out."

Given the "event" status of music's reigning power couple and the fact that producers were on a tight schedule, "We threw all the usual rules out the window," Al-Joulani says. "We didn't worry about days of the week, as long as we were headed in the right direction. There is one beautiful thing about routing late: There's no messing around, the building is either available or it's not. You're not holding for anybody, you're not waiting for a football or baseball schedules, there was no room for 'maybes.' It was all, 'is this building available?' which makes your life a lot easier, because there are no variables. And [stadiums] wanted it, so we were able to pick and choose our way through it."

Along with the "must-play" major markets, the tour routed into some secondary markets like Cincinnati, New Orleans and Seattle "that turned out to be wildly successful," Al-Joulani says. Cincinatti sold out on the pre-sale, New Orleans was "massive," and Seattle went completely clean. "We had the greatest time in those markets."

Production was "epic," as described by Al-Joulani, with three staging systems hop-scotching across the route. Elements included a moving high-def screen, pyro, hyrdraulic lifts, and a B stage extended well into the audience. "Knock on wood — we started production load-in in San Francisco at noon today — every show has gone up on time, with no production issues," he says, adding that there were no weather issues or delays, either. The total production moved on 42 trucks, with about 150 crew.

Given the unique nature of these two artists, their fans, and the fact that they've both toured in the last 18 months, ticket scaling was tricky, but Al-Joulani says the goal was to be inclusive. The low end was $40, then prices went up the chain to P1s topping out at $275, and a wide array of premium packages. "Our strategy was to sell as best as we could on the primary system and to price tickets for what people were willing to pay for them, with a very dynamically priced model, so that wherever you were on that ticket chain, you… had an opportunity to attend the show," the promoter explains. "We made sure we had affordable tickets as well as the higher-priced tickets that we know the market can bear. Pricing went right across the spectrum."

Momentum was solid, from the couple's sizzling Grammy performance in January, Beyonce's new record carrying through until Q1, a hit in "Drunk In Love," and the single "On The Run" from Jay Z's record, as well as a dramatic tour trailer created by the two artists. "We had a lot of things that went into making this tour an event, and that was part of our success," Al-Joulani says. "These events are driven by content and demand, and being dramatic and creative and putting out content people want to see. The two of them are as about creative as you can get, and it was pretty brilliant to watch them work. The show itself is spectacular."

Chase handled the pre-sale as the tour's credit card sponsor, and the financial services firm, "really embraced it and did a great job," says Al-Joulani. Adding that deal was put together by the Roc Nation sponsorship team, led by Michael Yormark. "He delivered that and did a great job executing and bringing Chase to the relationship."

After North America, Jay Z and Beyonce will take On The Run to Paris Sept 12-13, which is being shot for an HBO special. "We're on track to sell out both shows," says Al-Joulani.

Far from stressed out, Al-Joulani was upbeat and clearly happy with the tour's success. "This has been a lot of work, but it has been the smoothest, most fun run that I've ever worked on," he tells Billboard. "We have a great group of people on the road, the artists have been phenomenal, both management teams are engaged and available. It has been a ball, and I'm actually sad it's ending. I wish we could be out for another two months."

By Ray Waddell

Obama finally has some good economic news to deliver

President Obama has talked about the economy for so long you can be forgiven if you think he was first elected during the Panic of 1907. Many voters, no doubt, have learned to tune him out. But after six years in office, Obama finally has an upbeat story on the economy to tell, which could give Democrats at risk of losing the Senate a desperately needed edge in the upcoming midterm elections.

Despite infinitesimal odds of Congress passing any of his big economic ideas, Obama continues to barnstorm the nation calling for more infrastructure spending, a higher minimum wage and other kinds of stimulus. His economic speeches also include a lengthy list of bullet points touting his accomplishments on the economy — something that was in very short supply until recently.

Here are seven of Obama's major claims on the economy, with a bit of fact-checking and analysis:

"Our businesses have now created nearly 10 million new jobs over the past 52 months." That's true, but why the 52-month cutoff? Because that starts the count at the low point for employment in early 2010, making the gain since the bottom as large as possible. If you start the count from the first month Obama took office, businesses have created only 4.8 million jobs. And if you count from the high point prior to the recession, the economy has only added 415,000 jobs, on net, during the past six-and-a-half years. Still, Obama obviously started his presidency in a huge hole, and, so far this year, employers have added an average of 231,000 new jobs each month, a healthy pace of growth.

"Manufacturing is adding more jobs than any time since the 1990s." This uptick in hiring Obama likes to talk about conceals a broader trendline that's much more discouraging. Manufacturing employment was steady in the 1990s but began to fall like a stone starting around 2000. The number of manufacturing jobs remains about 1.9 million less than the tally right before the recession, and 5.5. million jobs below the peak level in 1998. Manufacturing is in the middle of a long transition toward more automated and tech-driven production, which has completely changed the job requirements and nature of work in this important industry.

"Housing is rebounding." True, but housing still has a long way to go. Home prices, on average, have regained less than half the value lost during the housing bust. Many first-time home buyers remain shut out of the market, and the wealth of the typical family is still about 40% lower than it was before the recession. The housing recovery needs to pick up or it could threaten the whole economy.

"Our auto industry is booming." Auto sales have been stronger than many analysts expected and are now close to peak levels from before the recession. Part of that improvement comes from car buyers needing to replace aging, unreliable vehicles, but the sales gain also stems from generous credit and low interest rates available to many buyers — something that's not yet common in the market for homes.

"There are families with health insurance who didn't have it before." Indeed there are, and early surveys seem to show the Affordable Care Act, aka Obamacare, is fulfilling its goal of expanding health insurance to several million additional people. What remains to be seen is whether Obamacare will do anything to reduce medical costs and help the nation deal with an expected explosion in healthcare spending as the baby boomers retire. And many Americans deeply opposed to Obamacare may never like it, no matter what.

"For the first time in nearly 20 years, we produce more oil here at home than we buy from abroad." Obama likes to take credit for the U.S. energy boom, but new drilling technology such as hydrofracking is really responsible. Obama has done virtually nothing in terms of policy to help boost oil production.

"By almost every measure, we are better off now than we were when I took office." Almost is the key word here. Median household income, adjusted for inflation, is still about 5% lower than it was at the start of 2009. Since there are more jobs now, that means a lot of people are earning less money than they did before the recession, which clearly puts a strain on household finances. That could still be the case when Obama leaves Washington in 2017.

Obama critics, of course, argue that the pace of recovery during the past six years has been far too slow and we ought to be much better off than we are now. If Obama's approval ratings are any indication, voters agree, since the president's popularity is near the low point hit during the disastrous rollout of Obamacare last year. Job gains don't seem to be helping Obama's ratings as much as job losses and other problems hurt it.

Still, Obama now has some facts he can point to as evidence of a recovery, which is much better than merely promising it will arrive soon. That may be the best economic news Obama has delivered yet, and it can't come a moment too soon for his struggling Democratic party.

By Rick Newman

AT&T Suffers Data Breach

AT&T confirmed Friday that attackers compromised the personal information of an undisclosed number of AT&T Mobility members.

AT&T just revealed that outside attackers — allegedly employees of one of AT&T's service providers — stole a trove of personal information on AT&T Mobility customers. AT&T says the stolen information includes Social Security numbers and call records, i.e. details about the date, time, duration and other phone number for every phone call customers make. AT&T would not disclose the number of affected users.

AT&T believes that the attackers were seeking to sell stolen AT&T phones on second-hand markets and hacked the AT&T database in order to get "unlock codes" for the phones, which would let the thieves disconnect the stolen phones from the AT&T network, thus letting the phones reconnect to other mobile networks. This makes the phone far more valuable in secondhand markets.

The AT&T Mobility breach apparently occurred on April 9 through 21, two months ago, but AT&T only just revealed it now, as a California state law requires all companies with 500 or more Californian customers to self-report if they have suffered a data breach.

The good news is, if the criminals are truly most interested in unlocking stolen phones, then only stolen phones are at risk. But because social security numbers were included as well, users should take steps to protect their identity, such as placing an alert on their credit report to watch for fraud.

By Jill Scharr

NWA Biopic 'Straight Outta Compton' Casts Dr. Dre, Eazy-E

After more than five years, four writers and a tough-to-please trio that holds cast and script veto power, Universal's N.W.A biopic Straight Outta Compton is finally getting the green light.

Sources say the studio has assembled its leading threesome to tackle the roles of Ice Cube, Dr. Dre and the late Eazy-E. The three parties with approval—Cube, Dre and Eazy-E's widow Tomica Wright—have signed off on the actors who will play the core members of the seminal rap group.

It's no secret that Cube has been lobbying for his son, O'Shea Jackson Jr., 24, to be cast as the teen version of his father, and it appears he got his wish.

Less known is the classically-trained actor who is said to have won the role of Dre, Marcus Callender. Although the alum of New York's Shakespeare Lab at the Public Theater might be more familiar with Chekhov than Compton's gang-plagued streets, he beat out a phalanx of would-be rappers (the Beats co-founder originally wanted Michael B. Jordan to play him, but the actor is about to take on a Fantastic Four reboot at Fox). Still, Callender has some screen credits, including the pilot for Steve Zaillian's Criminal Justice on HBO, as well as bit parts in the CBS series Blue Bloods and Elementary.

Even more obscure is Jason Mitchell, who insiders say landed the role of Eazy-E after an out-of-the-park screen test. If his casting sticks, it will make for a great backstory, given that he is said to have no acting background and works in a kitchen. (Ironically, IMDB.com already lists two actors that are not correct: Donat Sean Abiff as Dre and Brian Gilbert as Cube.)

The casting of the film has been followed breathlessly for some time, ever since the studio first announced plans to bring the gangsta rap pioneers to the big screen. Despite scripts by Alan Wenkus, S. Leigh Savidge and Andrea Berloff, the project languished for years. But in 2012, F. Gary Gray (The Italian Job) became attached to the project, reviving its prospects. And in late 2013, Jonathan Herman did a major script overhaul, which got the studio excited. Then, in the spring, Universal shot a sequence in Los Angeles in order to qualify for California's film tax credit, which is set to expire. With the film technically underway, Universal had to find its cast. Sources say Wright was the final holdout, but she has finally given her stamp of approval, paving the way for principal photography to begin in less than two months.

1 dead and 16 critical after tornadoes

A hospital spokeswoman says at least one person is dead and 16 others are in critical condition after two massive tornadoes swept through northeast Nebraska.

Jodi Richey of Faith Regional Health Services in Norfolk says the victims were brought into the hospital after at least one of the twisters devastated Pilger. The town of about 350 people is about 100 miles northwest of Omaha.

Stanton County Commissioner Jerry Weatherholt says at least one of the tornadoes destroyed more than half of Pilger.

The National Weather Service says the tornadoes were about a mile apart. Meteorologists have also been tracking a massive tornado near the town of Burwell, in central Nebraska.

Google is Planning a Health-Tracking Service

Set to be called Google Fit, it is expected to make its official debut at the upcoming I/O Developer conference later in June, and, like Apple's new HealthKit, will be able to pool data from a host of fitness and activity trackers.

According to Forbes, which has spoken to "multiple sources," Google has already inked deals with a number of device manufacturers so that data gathered from their gadgets will flow freely into Google's service for analysis and aggregation.

What Forbes can't yet confirm is whether Google Fit will be an app or whether it will be built into the next version of Android, the operating system that currently runs on over 1 billion smartphones and tablets globally.

Apple's HealthKit, which it debuted at its own developers conference on June 2, will be baked into the next version of its iPhone and iPad operating system, iOS8, and, as well as synching with devices like Nike's Fuel Band, also draws information from the dedicated motion-sensing chip inside the iPhone 5S.

There's a very good chance that Google will take a different route and push out its service as an app instead. The company is obsessed with gathering and analyzing data and the more it can gather, the better it can make its products. However, very few smartphones (less than 11% worldwide) run the latest version of Android due to the unique nature in which it is released to different consumers with different handsets on different contracts with different network operators in different parts of the world. There is neither rhyme not reason so the best way to get Google Fit into the lives of as many people as possible is to launch it as an app.

However, as the Forbes piece points out, unless consumers can see the benefit in using the service, there is no guarantee that the app will be installed. Google already tried to launch a health platform back in 2008. Called Google Health it failed to catch on because it was focused on aggregating data rather than providing users with useful information and by 2012 had been shuttered again.

Maybe with Google Fit the company has learned its lesson and as the I/O Developer Conference is due to start on June 25, we won't have to wait long to find out.

LeVar Burton Hits $1 Million 'Reading Rainbow' Kickstarter Goal in Less Than 24 Hours

Take a look, it's booked: LeVar Burton has hit his "Reading Rainbow" Kickstarter goal of $1 million dollars in less than 24 hours.

Burton first tweeted out the news of the upcoming crowd-funded effort at 6:50 a.m. PT on Wednesday. By 5 p.m. PT, his campaign was a million dollars richer and fully funded.

At the time of this writing, Burton had more than 23,000 backers with 34 days to go. At 5:17 p.m. PT he thanked everyone who donated by tweeting "grateful."

The actor's latest "Reading Rainbow" effort will create a new version of the show for the web. Burton also plans on offering a "classroom version" of the program for teachers and is spearheading a not-for-profit that will give copies of "Reading Rainbow" away to low-income schools for free.

The campaign raised money with rewards ranging from a special thanks on the website with a $5 pledge. While a $10,000 pledge would get you an extravagant private dinner with Burton in Los Angeles, plus the opportunity to wear the actor's original "Star Trek: The Next Generation" visor.

"Reading Rainbow" ran from 1983 to 2006 and continued in reruns until 2009.

By Tony Maglio

FBI: New Yorker from Yemen plotted to kill troops

A New York business owner from Yemen plotted vengeance attacks against members of the U.S. military for American actions overseas and Shiite Muslims over the civil war in Syria, according to federal authorities.

Federal authorities said in court papers that Mufid Elfgeeh, 30, of Rochester, bought two handguns and two silencers as part of a plan to kill members of the U.S. armed forces returning from war, as well as Shiites in the Rochester area.

Elfgeeh was arrested Saturday and faces two counts of receiving and possessing an unregistered firearm silencer. No plea was entered during a court appearance Monday. Public defender Mark Hosken, who was appointed to handle the case, was not available for comment.

The investigation included linking Elfgeeh's home computer to tweets from alias Twitter accounts expressing support for al-Qaida, violent holy war and Sunni insurgent groups in Syria, according to court papers.

The FBI gave an informant a Walther PPK .32-caliber handgun and a Glock 26, 9 mm handgun, both with functional silencers affixed to the barrels, two boxes of .32-caliber ammunition, and two boxes of 9-millimeter ammunition, according to the affidavit.

Elfgeeh, a naturalized U.S. citizen who operates Halal Mojo and Food Mart in Rochester, paid the informant $1,050 in the transaction completed Saturday afternoon and was immediately arrested for possession of the silencers not registered in his name.

U.S. Attorney William Hochul said Monday that Elfgeeh faces 10 years in prison for each silencer and the possibility of a $250,000 fine.

Elfgeeh frequently used Twitter to tweet and retweet messages expressing support for various terrorist groups and holy war, seeking donations to assist fighters in Syria, and praising al-Qaida as "our only savior," authorities said.

According to an FBI affidavit, a government informant taped a December conversation with Elfgeeh in which he stated: "I'm thinking about doing something here to be honest with you. I'm thinking about just go buy a big automatic gun from off the street or something and a lot of bullets and just put on a vest or whatever and just go around and start shooting."

Authorities said Elfgeeh changed his plans in March to killing returning soldiers, and he said in a taped conversation with an informant that he planned to act alone: "It could be right now in the daytime, and I could be … like this guy here or something … I could just go back and wait for him to when he leave to go to his garage, and just walk up slowly, boom, boom, boom, inside his garage."

When an informant asked him whether he was going to release a video message of his attacks, Elfgeeh responded, "Once we do five or ten already, 15, something like that … then we gonna say something," according to the affidavit.

Even though Elfgeeh used the word "we," most of his comments indicated he intended to act alone and not immediately.

The FBI said it had been investigating Elfgeeh since early last year.

In an appearance Monday before a federal magistrate, Elfgeeh was appointed a lawyer from the Federal Public Defender's Office and was sent to Monroe County Jail.

A bail hearing has been scheduled for June 16.