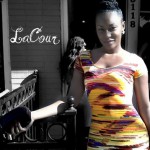 @glamulous
active 2 months ago
Follow me on Instagram @ glamulous_lacour whats your IG??
View
Audio Push is back with the release of their brand new track called Mixture featuring Lil Dicky produced by Rey Reel.

adidas UltraBOOST 3.0 Bronze BOOST to hit shelves on May 31 for $180.

The Defiant Ones is a four-part documentary series that tells the stories of Jimmy Iovine and Dr. Dre. Premieres July 9 at 9PM on HBO.

Meek Mill is back with the release of his latest visual called Glow Up produced by Honorable C.N.O.T.E. and directed by Will Ngo.

Game of Thrones Season 7 premieres 7.16.17 on HBO. #GoTS7

Future decides to drop the remix to his latest single Mask Off featuring Kendrick Lamar.

An explosion that appeared to be a suicide bombing killed at least 22 people on Monday night and wounded 59 others at an Ariana Grande concert filled with adoring adolescent fans, in what the police were […]

4:30am I'm stuck in one spot. Because I'm in the bed, time to go Night Night %*##@. 😳

ASAP Ferg goes Sneaker Shopping with Joe La Puma at Flight Club in New York City, and announces his next Adidas collaboration while reminiscing on Air Force 1s and growing up in Harlem.

Can't Stop Won't Stop: A Bad Boy Story, produced by Sean "Diddy" Combs, and Heather Parry, alongside executive producers Michael Rapino, Andre Harrell and Alex Avant, explores the passion and persona […]

The Last Knight shatters the core myths of the Transformers franchise, and redefines what it means to be a hero. Humans and Transformers are at war, Optimus Prime is gone. The key to saving our future lies buried […]

StoneWallRecordz and Future The Animal are now friends 4 days, 5 hours ago

@URBANPARTYS.COM TAKING NEW E-MAILS for URBANPARTYS.COM Lifestyle Newsletter..

@anzhsazanova @LIFESTYLETASTE @TWITTER THANKS

@Marisol2224 @zerok_z @TXENTOURAGE

Machine Gun Kelly takin shots on this sick freestyle! New album 'Bloom' out now.