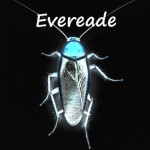 @evereade
active 1 year, 1 month ago
Base
Name

Evereade

Location

Melbourne, Fl

Hometown

Akron

Sex
Birthday

1985-08-06

Bio

I'm a rapper tired of hearing about materialism, violence, sex and the gloryifing of the ghetto.
I live a relatively calm life and started recording to have music that I can relate to.

Abuse, abandonment, ostracism, and boredom created a need for an outlet. Being surrounded by adults that loved good music,
combined with learning poetry in school made writing a logical choice. Bone, Crucial Conflict, and Twista inspired me to
rap. Missy Elliot, Timbaland, Jazze Pha, Three Six Mafia made me want to produce.

Today I try to take over the world. Naw just joking, I make mash up instrumentals combining 4 or more songs to create
a new sound and then put my lyrics on it. I want to provide good hip hop for those who like rap, but who live a quieter
lifestyle than what most rap speaks about.

My future is exciting, I would like to see my Roach Logo crawl across screens all over the world.