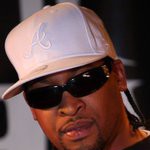 active 1 month, 2 weeks ago
"What's good people?" ·
View
JD wrote a new blog post: Gwen Stefani & Gavin Rossdale File for Divorce 34 minutes ago · View

Gwen Stefani  has reportedly filed for divorce from her husband,  Bushfrontman Gavin Rossdale , following 13 years of marriage. The  No Doubt  singer and  The Voice  judge cited irreconcilable differences in the divorce petition, according to  TMZ. 2015 Celebrity Breakups: See Who Called It Quits Stefani requested joint custody for the couple's three kids: 9-year-old Kingston, 6-year-old Zuma and 1-year-old Apollo. Rossdale filed a response concurrently and [...]

JD wrote a new blog post: This Week on "Larry King Now" – August 3rd – August 7th 4 hours, 9 minutes ago · View

This week, tune in to an exciting new lineup of Larry King Now featuring interviews with stand-up comedians Norm Macdonald and Jim Gaffigan, followed by a discussion with the record producer, songwriter, and rapper, Jermaine Dupri.

JD wrote a new blog post: Uber Valued at More Than $50 Billion 5 hours, 1 minute ago · View

By

DOUGLAS MACMILLAN and

TELIS DEMOS

Updated July 31, 2015 8:50 p.m. ET

Uber Technologies Inc. has completed a new round of funding that values the five-year-old ride-hailing company at close to $51 billion, according to people familiar with the matter, equaling  Facebook Inc.'s record for a private, venture-backed startup. Uber raised close to $1 billion in the round, one [...]

Drugs Clothing Store and Guiliano Lincoln are now friends 7 hours, 30 minutes ago · View

JD wrote a new blog post: in one hour 3pm PST money pizza respect is back with me & @warreng on @applemusic with @thefatjewish & @themjeans 1 day, 3 hours ago · updated 21 hours, 31 minutes ago · View

brat and Diana Broomfield are now friends 1 day, 10 hours ago · View

JD wrote a new blog post: Good News! Joe Jackson Is Out Of Intensive Care! 2 days, 23 hours ago · updated 2 days, 10 hours ago · View

Joe Jackson is out of the woods!