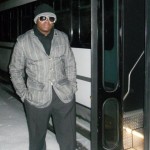 Doc @docdock

?
active 3 years, 2 months ago
"Alright world its time for
http://www.411realityradio.com
so tune in to The DIGIT or DISIT Show live on 411realityradio.com. so send your music to
[email protected]
… We are live right now… Im breaking NEW music all night.. I have the official new [...]" ·
View
Sorry, there was no activity found. Please try a different filter.