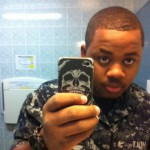 active 2 hours, 18 minutes ago
"I Wonder Where The Real People Are…Seems Like All My Friend Requests Are From Musicians or Business Man/Woman Trying To Pitch They Product or Just "Getting The Word Out"…Its Annoying I Just Want Real People To Meet" ·
View
Hey, @docbrain!

Please support the movement & vote for [SMB Gang Entertainment!] It won't take but about 5 seconds to do so.
Steps are as followed:
1. Go to: http://www.ukshowcases.com/vote
2. Enter in first box: SMB GANG
3. Enter YOUR email
4. Click SUBMIT!

To hear a little bit from who you're voting for – check out some of SMB Gang's music go to: http://www.reverbnation.com/SMBGangEnt

Please reply to this post if/when you do so we may thank you, personally. Thanks for looking!