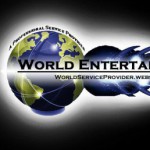 @djmakaveli
Not recently active
WE ARE NOW TAKING ORDERS TO PLACE YOUR AD INTO OUR 2013 ISSUE UPCOMING MAGAZINE. THIS WILL BE A 80 PAGE MAGAZINE. FOR PRICES PLEASE SEND US A MESSAGE AND WILL WILL SEND YOU THE PRICES FOR YOUR AD.
View
Base
Name

DJ Makaveli

Location

Gainesville,Fla. USA

Hometown

Long Island

Sex
Birthday

1989-11-11

Bio

Hottest DJ (s) & ENTERTAINMENT COMPANY rocking events all over the PartyIn Florida Panhandle US.
We have DJ's, COMEDY, LIVE BANDS, MODELS FOR PRIVATE PARTIES, LIMO SERVICE, ECT….

We have experienced professional DJ s to make your event pop!
Let us provide the music for your next EVENT… Party, wedding, get togethers……..
Currently we are working several WEDDINGS and Receptions in the Tampa and South Florida Area Including the panhandle

WE HAVE BEEN ROCKING PARTIES AND EVENTS throughout the SE US …… GAINESVILLE, Jacksonville, pensacola,Tampa, Clearwater, Ft. Myers, Tallahassee, Atlanta , royal palm, bonton beach, coral springs and more places.

We are the OFFICIAL DJs for Cabana nightclub of pensacola, Hooters International, MMA fights Of Pensacola, Wild Bills of Duluth Ga, Beach Parties, Apartment pool parties and Moonlight movie nights, Clib venues such as bedlam, nightown, helen back sports bar, lights out sports bar of milton fla. and more goes down the list..

WE ROCKED THE DOWNTOWN PENSACOLA FOR THE " HOLLOWEEN BLOCK PARTY IN FRONT OF SEVILLES 2011.

We have the latest equipment, including lights and a huge music library featuring all genres of music:
Classic, Rock, R&B, New Soul, Old school, Hip Hop, Reggae, Dance hall, Latin, House, Techno, Country, Blues, etc.

At your request we will provide the type of music to fit your event.

If you wanna book our service Entertainment please feel free to call our office at 352-727-4286. For quicker calls dial 352-231-9585 for all bookings or email: [email protected]

Company Site: http://www.worldserviceprovider.webs.com

Favorite Quotations

I believe that ever man has a gift that the Lord Gave you and No matter how u apply it. Make sure every moment is Profitable.