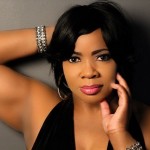 @diasanders
Not recently active
Well Beautiful Souls!!! I sang Mary Did You Know on Reggie Gay's Christmas Show tonight!!! Must say I was a bit on edge with those bright lights and retake (x5) but by the 5th time it was a wrap!!! Blessings!!! Please share my song with the world!!!
http://youtu.be/tnAr16RyT-4
or you can view it at
http://www.diascott.com
! Blessings! Let's make this happen!!!
View