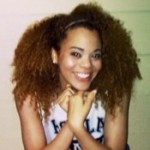 active 1 day, 19 hours ago
I recorded a new video. I'm editing the video really nice for you guys. You'll love it



thank you Destiny! I can't wait for you to see it. I should be ready to post it next week.

thank you Spotlyte! It was good talking to you on the phone the other day lol

It was great hearing you speak your wisdom for the first time in person. I came just for you. Wish we could have met.

Destiny Underwood, Michelle Underwood

School starts August 4th. Am I ready? No

Destiny Underwood commented on the blog post Trailer: The Hunger Games: Mockingjay 2 months, 3 weeks ago · View

Yeah me too , I've read all the books and the last movie kind of disappointed me

Good just trying to get more original songs

Lol yes summer just flew by this year ! And lol @joyce

Most people my age like this song.