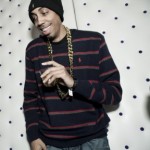 @cmack112
active 2 years ago
How is everyone enjoying this new layout ?
View
 
The Air Jordan 6 Hare will be available in full family sizes, and release on Foot Locker on June 5 price is set at $190.

The brooks brothers trailers are a US manufacturer of high quality trailers and equipment used in a variety of industries. Our products are used around the world building infrastructure, maintaining energy grids, and improving the flow of resources and products to customers. Under the present ownership since 1975, our brand identity has steadily increased from a small regional market to our current international customer base.