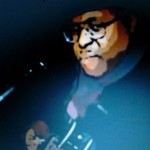 @citycousinpublications
active 2 weeks ago
" I Just Need To Be Me" is one of my theme songs written at a time I was in a transitional place in life with no sincere encouragement from who I expected to get it from. Share this till it reaches Colin Kaepernick and Justin Bieber. Anyone dealing with hard resets Its OK to follow your conscience.
https://youtu.be/FS9v-iTyms4
View
Sorry, there was no activity found. Please try a different filter.