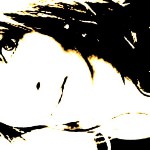 Niggas aint fuckin with these Fabolous Freestyles!!

JD wrote a new blog post: Lil Mama "Sausage" (WSHH Exclusive – Official Music Video) 28 minutes ago · View

IM FUCKING WIT THIS,ITS FUN !!

Cleveland Cavs All The Way!

URBANPARTYS.COM and AMBER are now friends 5 hours, 20 minutes ago · View

Don't Quit.

Because just over the next hill, just around the next bend, is the breakthrough you've been waiting for and you will miss it if you stop now.

Have ya see Love and Basketball proposal? I'm felt bad for the girl when he injured his knee. She just stood there until he pop the question. Otherwise, it is was thoughtful what he did. Cute!

iisha posted an update in the group QUEQUE POETRY GROUP: 9 hours, 24 minutes ago · View

What's a father?
In the same breath what's a daughter?
A title that we cling to not realizing we the authors, responsible for the description verbal or hand written, carried out or altered by our transgressions;
Family a life sentence, born into or created it sets the tone for various relation-ships,
Setting up lessons as punishments, father and a daughter no bond as connections grow farther,
You wasn't there to be my 1st prince charming, I wanna quit tell me to keep going, at my mental capacity and tell me to keep growing,
Receiver of your scrutines self esteem you keep blowing, don't fit into a box, follow societies rules, odd ball of your kids, higher learning what I choose, support is what I lack, self is what I prove, emotional respect I'll ask of you

iisha posted an update in the group QUEQUE POETRY GROUP: 9 hours, 29 minutes ago · View

Not how this shit suppose to be,
Self disappointment fairest wheeling
How I'm thinking, all these places
A master's education poverty no escaping,
Statements stating I'm giving up,
More like mental breaking,
Kevin Gates on repeat counseling the
Mental anguish, pain come
through a pen in the form of words
Or images that the heightened mind
Couldn't envision

Dear Daze,

 It seems every week we are receiving more good news regarding your campaign! We are pleased to inform you that your feature story was recently picked up by another major press syndicate Sylvar Entertainment Corporation! This is undoubtedly due to the high viewership of your feature story on other press syndicates, the increasing popularity of your single on radio and other key factors. Your feature story may be viewed on Sylvar's site at the following link: http://www.sylvar.tv/features/daze.html – The Akademia Team #TheGrindNeverStops #iamakademia #CatchaRunningMan #HitRecord #Worldwide #MajorPress

 

11 Things A Grown-Ass Woman Refuses To Settle For

One of my favorite things about being a "grown up" is that I can eat dessert for breakfast and breakfast for dinner. But obviously that's the child in me very excited to secretly be in control of the brain, when everyone around me thinks that a mature, 30-year-old woman is in charge. Joke's on them, I guess. Irresponsible eating habits aside, as a grown-ass woman, there are certain realizations you have, and the more curmudgeonly you become, the more you refuse to settle for the kind of bullshit you might have let fly as a younger woman or as a girl.

Being a grown-ass woman just means being a woman in control of your own life, completely and unapologetically. A woman who knows what she wants and makes demands for the things she needs. Those things sound negative, or maybe just scary, but they're really not. Life's too short to be a pushover or to just simply accept an inferior product/treatment/service. It doesn't mean you have to be boring or serious and that you can't be like me and scoff donuts or cold pizza at 8am and make eggs on toast at 8pm. It just means that you've got a solid idea of your priorities and desires. When it doubt, ask yourself: What would Beyoncé do? Because you know Beyoncé ain't suffering no fools. Here is a non-exhaustive list of things a grown-ass woman should refuse to settle for.

1. Uncomfortable shoes


I spent most of my late teens and early twenties in some elaborate balancing act that always resulted in me nursing blisters. A grown-ass woman doesn't wear heels that aren't comfortable, and won't settle for shitty, uncomfortable footwear. Grown-ass women don't suffer for fashion.

2. Turkey bacon

Bacon is bacon. Turkey bacon is bullshit. That is all.

3. A fuckboy


When I think about all the fuckboys I put up with when I was younger, I want to dedicate the rest of my life to building a time machine just so I can go back in time and slap younger me in the head. Grown-ass women do not waste time on fuckboys. We've already wasted too much.

4. Bitchy friends

A grown-ass woman will screen your phone calls and unfriend you if you want to play the "he said she said" game, or any other social games for that matter. Grown women don't manipulate or backstab, and it's a huge relief that we no longer have to put up with high school style antics from people just to have friends.

5. Body shame


Everyone has their insecurities, even grown-ass women. But a grown woman knows she doesn't need to settle for feeling poorly about her image, nor does she need to settle for anyone else telling her what she should and shouldn't look like.

6. Receiving anything "less than" because of her gender

Whether it's wages or catcalls from strangers on the street, a grown-ass woman becomes less and less inclined to settle for the status quo, and more motivated to stand her ground and make demands for gender equality.

7. Noisy neighbors


A grown-ass woman lives in peace, and isn't afraid of calling 311 or the police to have it that way.

8. Practical helplessness

It's one thing to be inherently bad at something, like hand/eye coordination. It's another thing entirely to not know how to unclog your own sink or hang our own shelves. A grown-ass woman will not settle for anything less than practical self-sufficiency. Being helpless might seem cute when you're young, but it's much more empowering (not to mention convenient) to figure out how to use a drill.

9. Bad sex


Maybe you've been faking it in your youth, but as you grow up, you'll realize that sex isn't just about flattering a man's ego, it's about you getting your cookies in equal measure. A grown-ass woman asks for what she wants in the bedroom, and isn't afraid to be fussy about being sexually satisfied. She doesn't settle for laying there and dealing with mediocrity, and takes steps to make things orgasmic instead.

10. Being "such a Carrie"

No grown-ass woman settles for being called a "Carrie". Or any other character from Sex and the City, for that matter. You are none of those one-dimensional, reductive girls. You are a complex, well-rounded, evolving human woman, and that is infinitely better.

11. Anything she doesn't want to settle for


Grown ass women don't settle, period. If we're not happy with something, we change it. We prefer uncertainty to unhappiness, and we learn to be less afraid to express our dissatisfaction, and to ask for help when we need it.

via BUSTLE Kat George

Cory McClanahan wrote a new blog post: Air Jordan 12 French Blue and Varsity Red Returning in 2016 13 hours, 53 minutes ago · View

The Air Jordan 12 will be returning in two of its most beloved colorways, the "French Blue" and "Varsity Red" variations. The French Blue Air Jordan 12, which is perhaps the most popular non-OG colorway of the silhouette, returns for its first-ever comeback after originally releasing in 2004.

Cory McClanahan wrote a new blog post: Dom Kennedy (@DOPEITSDOM) On Big Boy TV 13 hours, 57 minutes ago · View

Rapper Dom Kennedy stops by the studio to chat with Big Boy! Dom talks about staying independent in the rap game, his new album By Dom Kennedy, the secret to success, and Dom Kennedy is available to pre-order on iTunes, out June 2nd.

Cory McClanahan wrote a new blog post: Trailer: Knock Knock 14 hours ago · View

Keanu Reeves stars as a married architect caught in a revenge plot in Eli Roth's new horror film Knock Knock.