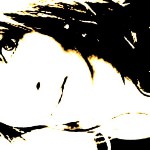 JD wrote a new blog post: Ballon Bleu De Cartier Serti Vibrant Watch Mesmerizes With Jiggling Diamonds 2 minutes ago · View

The French house that specializes in making outstanding jewelry and watches has pushed the boundaries and mastered the technique that redefines creativity and expertise. The diamond studded dial shakes to give slight movement to the 123 vibrant, brilliant-cut diamonds, totaling 3.46 carats, creating a rippling effect. Though the watch is powered by caliber 430 MC, [...]

JD wrote a new blog post: DRAKE TO HEADLINE NEW LOOK WIRELESS FESTIVAL 2015 7 minutes ago · View

JD wrote a new blog post: A Look Inside the L.A. Mansion Dr. Dre Recently Sold for $32.5 Million 25 minutes ago · View

Rap mogul 'Suge' Knight turns self in in hit-and-run probe

COMPTON, Calif. (AP) — Death Row Records founder Marion "Suge" Knight turned himself into authorities early Friday after his attorney said the rap mogul accidentally ran over and killed a friend and injured another man as he fled attackers.

The Los Angeles County Sheriff's Department said the incident was being investigated as a homicide and that Knight was a person of interest.

In a brief statement released early Friday, the Los Angeles County Sheriff's Department said Knight was at the West Hollywood station with his attorney and was being interviewed by homicide detectives.

No other information was released and there was no mention if Knight was being held.

Video provided by ONSCENE.TV showed Knight getting out of a private car at the sheriff's station and then leisurely walking into the building with companions and others who appeared to be law officers.

Officials say that a red pickup truck struck the men in the parking lot of a fast-food restaurant. A 55-year-old man died at a hospital and a 51-year-old man was injured but Corina did not immediately know his condition.

"We are confident that once the investigation is completed, he will be totally exonerated," attorney James Blatt said earlier by telephone.

Late Thursday, Los Angeles County sheriff's Lt. John Corina told reporters that the crash occurred around 3 p.m. PST in the parking lot of the restaurant in the Los Angeles-area city of Compton and then the driver took off.

"Looks like he drove backwards and struck the victims and drove forwards and struck them again," Corina said.

"The people we talked to say it looked like it was an intentional act," he said.

The Sheriff's Department said in a statement that two people were in the parking lot when the red pick-up arrived and its driver became involved in an argument with them

"The argument escalated and the driver backed up striking one of the victims. The driver then drove forward driving over both victims," the sheriff's statement said. "Various witnesses described the driver as being Marion Suge Knight."

The empty truck was found late Thursday night in a West Los Angeles parking lot, Corina said.

He said the rap mogul was seen driving a red pickup truck 20 minutes earlier in a different part of town where a video was being shot.

Witnesses also spoke of an argument.

"To see the argument happen, it's one thing," said 17-year-old Robert Smith, who was eating in the restaurant. "Seeing the car incident, that was shocking."

Blatt said it was an accident.

"He was in the process of being physically assaulted by two men and in an effort to escape he unfortunately hit two (other) individuals," the lawyer said. "He was in his car trying to escape."

Compton has been immortalized in hip-hop folklore, including on many of the records Knight released, as a gritty and violent urban environment, though crime has dipped significantly there since its 1990s peak.

Knight founded Death Row Records, one of rap's leading labels, in the 1990s, releasing labels by artists like Dr. Dre, Snoop Dogg, and Tupac Shakur.

He later declared bankruptcy and the company was auctioned off.

Knight has a long history of run-ins with the law ranging from assaults to driving violations.

In November, he pleaded not guilty to a robbery charge filed over an incident in which a celebrity photographer accused him of stealing her camera in Beverly Hills. Because of prior convictions, he could face up to 30 years in prison.

He has prior felony convictions for armed robbery and assault with a gun. He pleaded no contest in 1995 and was sentenced to five years' probation for assaulting two rap entertainers at a Hollywood recording studio in 1992.

He also serve timed for probation violations.

Last August, Knight was shot six times at a Los Angeles nightclub. No arrests have been made.

JD wrote a new blog post: IGGY AZALEA RIPS STEVE MADDEN OVER 'DISGUSTING' PHOTO SHOOT 1 hour, 4 minutes ago · View

ggy Azalea is not exactly head over heels for Steve Madden. The "Fancy" rapper took to Twitter to blast the shoe designer. Iggy collaborated with Madden on a spring/summer collection of footwear. But she was furious when she saw the creative displayed on Madden's  Tumblr page  on Thursday (Jan. 29). According to Iggy, the designer did not [...]

JD wrote a new blog post: Suge Knight Being Interviewed by L.A. Officers After Fatal Hit & Run 1 hour, 14 minutes ago · View

After a fatal hit-and-run in Compton, Calif., Suge Knight is being interviewed by officers, the Los Angeles Sheriff's Department announced early Friday morning (Jan. 30). The Death Row Records co-founder's whereabouts were unknown fullowing the incident, in which Knight allegedly got into a confrontation on the set of a  Straight Outta Compton  promotional shoot and then backed [...]

JD wrote a new blog post: TLC Surpasses Final Album Kickstarter Fundraising Goal 13 hours, 31 minutes ago · updated 2 hours, 9 minutes ago · View

by Colin Stutz, Billboard

1/23/2015 7:53am PST

It's official: TLC 

will be recording its final album

. After 

launching a Kickstarter campaign

 to fund the iconic girl group's last LP earlier this week, their goal of $150,000 has been met and exceeded thanks to the help of 

Katy Perry

 and other excited fans. At publishing, the campaign had raised $203,098 and still has [...]

Nezz and Michael Stanley are now friends 2 hours, 40 minutes ago · View

DAMN!!! KYLE

Jagged Edge Singer Arrested
Allegedly Shoved Engagement Ring
Down Fiancée's Throat

Jagged Edge singer Kyle Norman probably won't be meeting his fiancée at the altar, because he's been accused of beating her … and attempting to make her swallow her own engagement ring.

The singer was arrested early Thursday morning in Atlanta after officers responded to a fight call between the couple … and found her with a golf ball-sized welt on her head.

According to cops, the woman claims Norman threatened to kill her … then he allegedly began punching and choking her with a scarf — and then tried to force the ring down her throat.

We're told Norman went peacefully when cops arrived. He claimed the whole fight started because he was upset about his dad having cancer. She says they were arguing about drinking.

Norman was charged with aggravated assault, and is still behind bars.

If the person you view as being the "top" in the area of your dreams were to trade places with you, it wouldn't work-even if it seemed like they were better at it than you. That's because God isn't interested in "better" or "the best." He can use sticks and stones to do His will if He wants! What God cares most about is your relationship with Him, your obedience, your ability to hear His voice and say "yes" when He asks you to take a step of faith.

Cory McClanahan wrote a new blog post: Master P (@MasterPMiller) The Breakfast Club Interview 20 hours, 56 minutes ago · updated 4 hours, 16 minutes ago · View

Master P makes his return to The Breakfast Club to sit down and talk to DJ Envy, Angela Yee and Charlamagne Tha God. Master P talked about working with Lil Wayne on Power, putting on new artists, learning more about investing money in the industry, past with Snoop Dogg and Mystikal.

JD wrote a new blog post: Rolls-Royce Suing Rapper Royce Rizzy 3 days, 15 hours ago · updated 4 hours, 42 minutes ago · View

THIS IS RIDICULOUS !! LOL Luxury carmaker Rolls-Royce is suing Atlanta rapper Royce Rizzy over the sale of merch donning its name. According to  TMZ.com, the company wants the immediate halt of sales of various product the rapper sells, including T-shirts that sport phrases like "Team Rolls Royce." Rolls-Royce claims they've sent the rapper multiple cease and [...]

#TBT @shadmossofficial video for "What's My Name" feat @snoopdogg directed by @dave_meyers @sosodef

URBANPARTYS.COM posted an update in the group THIS IS HOW YOU PROMOTE YOUR MUSIC / VIDEOS / WHATEVER: 6 hours, 56 minutes ago · View

Most of us don't plan our trips according to the discounts a given destination might offer us.

Super Bowl XLIX Patriots vs Seahawks

Twitter / Instagram Followers.

Post your facebook page here so we can 'Like' it;-)))

JOIN ME ON LINKEDIN X 3,600 connections..