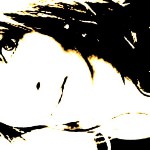 cynaamonjLTL posted an update: 2 hours, 42 minutes ago · updated 1 hour ago · View

LISTENING TO FRANKIE BEVERLY AND MAZE.. I HOPE U ALL R ENJOYING LIFE!! ❤❤

brat and Donovan Brown are now friends 1 hour, 55 minutes ago · View

Destiny Jones posted an update: 2 hours, 35 minutes ago · updated 2 hours, 24 minutes ago · View

"hair nappier than a sheep's ass"…lmao the things my grandma say

cynaamonjLTL posted an update: 2 days, 4 hours ago · updated 2 hours, 41 minutes ago · View

WHERES MY LIFER BASEBALL FANS?! THE GIANTS HAS ME EXCITED RIGHT NOW!!!

GoldenFleece posted an update: 12 hours, 23 minutes ago · updated 2 hours, 49 minutes ago · View

DAMN!! These teachers are fucking these students like it's in the lesson plan!!

KMonroe posted an update in the group GLOBAL LOVE: 10 hours, 39 minutes ago · updated 3 hours, 31 minutes ago · View

Learn how to empower kids to end bullying at http://www.kidsinthehouse.com/endbull…

At Kids In The House, we realize that one of the biggest concerns facing parents today is helping their children deal with bullying and the increased pressure of social media and cyberbullying. Children spend an average of 45 hours per week online, much less time than they spend with both teachers and parents combined. "I've been asking myself: why are so many negative comments posted online every day, and how are kids affected by seeing all this negativity?" says producer and director Leana Greene. "We have to teach our children that words can kill, both in person and online." Kids in the House interviewed 16 children from the Los Angeles area that have experienced bullying, as well as leading experts, to explore how to stop bullying, and to get clear advice on what to do when it happens. We hope that you will help us share the message.


Empower Kids to #ENDBULLYING

Cyber bullying is so dumb to me man just log off lol

meanness period! If you dont like something or someone leave them alone! It cost you nothing to pay them no mind. I teach my kids when somebody is being mean to shake their head and say..Im going to pray for you I see your hurting..

I raise my childlings with tuff love…. Momma Momma somebody bullying me online,… I'm gonna say come your ass up off dat computer and do your dam homework, folks got the right to say what they want it's their mouth and you got the right to ignore it. Now the next time you play the victim you grounded you got the same amount of keys on the keyboard you better bark back or delete that account and watch cartoons wit your ole weak ass. lol

I saw this earlier..love watching things like this..look at that natural afro


Destiny Jones posted an update: 4 hours, 19 minutes ago · updated 4 hours, 10 minutes ago · View

Chief Keef inked a pretty big recording deal with Interscope back in 2012, reportedly worth about $6 million. However, consider that relationship officially over and done, as the label Keef once called home is now the label he just doesn't like. Taking to Twitter early this morning (October 21), the Chicago rapper revealed that he was dropped from Interscope after just two years.

He first revealed the news via a screenshot of a text message conversation with a friend, before going on to Tweet his frustrations with the label before the split. "100% of everything goes to me now, Jimmy it was cool splitting it with U But u gave yo spot up!," wrote the rapper.

Backed his hit single "I Don't Like," Keef signed with Interscope in 2012 and would go on to release his full-length debut Finally Rich. Despite spawning a big time remix for "I Don't Like," with Kanye West, Pusha T, Big Sean and Jadakiss, the album failed to spill that momentum onto the charts.

A source close to Keef confirmed the reports, revealing that the parting was mutual and that the Chicago rapper will explore going independent.

The comments come as Keef tweeted moments ago that he will still release scheduled projects like Back From the Dead 2 and Bang 3 later this year.

Seated by himself on a small couch, Tyga is waiting for his lunch to arrive. The room is eye candy for architects and interior designers: high ceilings, exposed beams and hanging light fixtures contrast antique elements like the rows of Victorian picture frames adorning an entire wall. Then there's this claw foot tub brought in for him to recreate Tupac Shakur's iconic almost-nude photo (Pac's privates are hidden by gold galore).

Tyga immediately scraps the tub idea. "I just don't wanna recreate things that have been done," he says. "Especially something so legendary."

A large curtain separates him from two bodyguards perched on stools about six feet away. Tyga's troop for the day includes his publicist, assistant, nanny, barber, and 2-year-old son King. For a man with an entourage, T-Raww is much more of a recluse than one would assume—or maybe he's just overdue for some alone time.

There's been a lot of emphasis on crew love in Tyga's space over the years. It was 2007 when Lil Wayne recruited the Compton native to Young Money Entertainment. That was two years before Nicki Minaj and Drake blossomed into Tunechi's big money brands. In five years, Drake has sold over 25 million albums and singles combined, and topped the Beatles this year for the most entries on the Billboard Hot 100. Then there's Nicki, the feisty Queens spitter who can go bar for bar with the boys. Minaj signed with Young Money in 2009 and already has more Hot 100 hits than Michael Jackson (Though MJ's output wasn't nearly as bloated as today's artists). She's the first woman to simultaneously fill the No. 1 and No. 2 slots on the iTunes singles charts, both of her albums debuted at No. 1 and her "Starships" single had a record 21-week run atop Billboard.

"[Kanye] was like, 'If you guys want me to help you produce your albums, and co-executive produce it, I'm here. I just want to help everybody.'"

By comparison, Tyga has yet to hit his sales stride, despite "Rack City's" quadruple platinum certification. His third album, Hotel California, released last year, was a commercial flop. But the separation goes beyond stats

YMCMB couldn't be more unified. Rich Homie Quan, and Young Thug are the new class of Rich Gang affiliates, while Nicki and Drake remain wholly committed to Wayne's army. At Hot 97's Summer Jam this year, Drake squashed his rumored micro-beef with Minaj by hitting the stage with her and Wayne. Tyga's absence from the love fest, as well as the Drake vs. Lil Wayne tour (Y.G., was added to the tour for West Coast dates) was a tip-off that Tyga wasn't top-of-mind at home base.

Now, as he readies The Gold Album: 18th Dynasty, Tyga is demanding attention from his team. Everything about the album—whose title is a nod to Tyga's obsession with ancient Egyptians—is authentic to who he is currently. This album wasn't made for the La Marina and Toxic set. As Tyga vaguely explains, it's more "vibe music." He's anxious to get the project out, even if that means publicly criticizing the label. The day after VIBE'S cover shoot, he threatened to leak the LP via Twitter if Young Money didn't give him a release date.

YMCMB president Mack Maine shot back through his own tweet, warning Tyga to take ownership of his shortcomings. Minaj then unfollowed him. Days later, he released "40 Mill," one of the many Kanye West-produced cuts from his new album. Yeah, that Mr. West. He might now have the attention he was looking for.

David Deal commented on the blog post MONDAY 10/27 4 hours, 32 minutes ago · View

@JD I forgot to ask you about the October 27 release date: normally albums drop on Tuesdays in stores. Did you pick Monday to stand apart from the expected drop date?