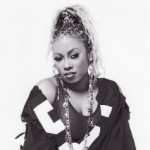 @brat
Not recently active
I hope you all have had a productive day and tomorrow will be even better. Muahz G14az!
View
Base
Name

brat

Location

so so def

Hometown

chi-town

Sex
Birthday

2014-04-14

Bio

born and bred So So Def…CONSTANTLY Thowin' Tantrums as life
molds me into more of a Rare Breed daily ……..yawl know what this iz!

Favorite Quotations

every tear i cry is water for the garden of my victory.