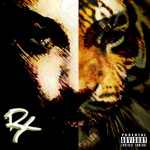 @bollyhoodprescription
active 3 years, 12 months ago
Follow the kid on Twitter @yaFavoritesFave
View
Base
Name

Rocky Xavier

Location

Hyattsville MD

Hometown

NY to DMV

Sex
Birthday

1979-11-23

Bio

Producer, Singer, Rapper, Writer in 3 languages (Hindi, Bengali, English). http://soundcloud.com/Rocky-Xavier – not even 2% of my creations are on my soundcloud. If you're looking for different sounding beats and have paypal/budget, hit me at [email protected] ….. provided my service for a lot of major artists in the industry, Jadakiss, Styles P, just to name a few. Ask Jay Z about me. @JD knows what's up.

Twitter: https://twitter.com/yaFavoritesFave

Favorite Quotations

Do it now. Sometimes 'later' becomes 'never'.