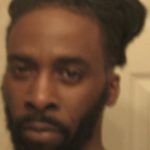 @bnaz7
active 3 months, 2 weeks ago
Show your support this Saturday at the Yonkers Barnes & Noble (2614 Central Park Ave) at 2:00pm. Have the discussion with author Booker Geez about the juvenile justice system and how it fails these children.
View
Member's groups
Viewing 1 - 2 of 2 groups
This Group is for the deep thinkers i know we can sometimes be.Don't get so lost in your thoughts and let the day past you by.Post here in this group get whatever it is out.Peace& Love.
Viewing 1 - 2 of 2 groups