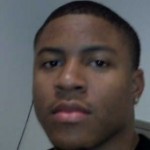 @allreelentmusicgroup
active 4 months, 2 weeks ago
Base
Name

Russell

Location

Irving, Tx

Hometown

Irving,Tx

Birthday

1987-03-05

Bio

5th Entertainment started out as a brainchild of mine in 2006, back when I originally recorded music. Now I've veered off into Hip Hop/R&B production, and it's definitely a challenge that I've come to embrace. Feel free to subscribe!

and here exclusive tracks over on Soundclick!
Soundclick: Soundclick.com/AllReelEntertainment

Facebook: AllReelEntMusicGroup
Thanks for your Support!

Favorite Quotations

The Greatest Discovery of all time is that a person can change his future by merely changing his attitude.