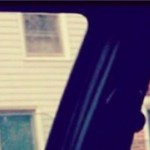 @1kingyl
active 1 month, 2 weeks ago
jacksontwins608 and QueeN are now friends 6 hours, 45 minutes ago

#EDM If You Lovve #EDM Track This Is The One.


Rapper Fredo Santana died Friday night from a seizure family members tell TMZ. The Chicago rapper who is a cousin of Chief Keef was at his L.A. home Friday. We're told his girlfriend came over at around 11:30 […]

Nipsey Hussle links up with YG for his latest double visual Grinding All My Life and Stucc In The Grind produced by Axl Folie.

Migos are dropping 'CULTURE II' on the one year anniversary of their previous album, 'CULTURE.' They told Ebro what to expect.

Joey Bada$$ is it once again by dropping a brand new track called King to a God featuring Dessy Hinds.

Drake is back with the release of his brand new EP called Scary Hours, which features two new singles God's Plan and Diplomatic Immunity.

Part one and two on Tuesday, February 20th at 10 p.m. ET. BET

Teresa B posted an update in the group LIFE LESSONS 21 hours ago

Stay focused on being smarter, being productive and being successful. It all helps you and your family. Read! Learn new things every week.

How long have you been into music and what path do you see your music going/

Crystall Babii and DJ DR WATTz (2partsanalog) are now friends 1 day, 8 hours ago

TAG A RAPPER/SINGER who could flow over this!!!!! New beat I made! Ive been a student of Timbaland since a kid, this beat was sampled from two records he produced..Can you tell what 2 records? Leave your answer in the comments!!! Also subscribe to my youtube channel "Sam Doan"


Justin Timberlake is back with a video for his brand new single called Supplies, produced by The Neptunes and directed by Dave Meyers. This is taken from Justin Timberlake upcoming Man of the Woods album.

Family. Honor. Trust. This is how it begins. From Executive Producer Curtis "50 Cent" Jackson and G-Unit Film & Television, The Oath is coming March 8th.

Ty Dolla $ign is back with the drop of his latest visual for Ex featuring YG produced by Ty Dolla $ign, Bongo & Yung Berg and directed by David Camarena.

URBANPARTYS.COM posted an update in the group LIFESTYLE TASTE 2 days, 13 hours ago

The Labo line is two things: a lot of new games, and a lot of cardboard toys.

URBANPARTYS.COM posted an update in the group Shahni B Fan Club 2 days, 13 hours ago

You might think the planet's biggest engine runs hot enough to vaporize any ice bold enough to get near it. In fact, apart from the core, most of the engine is cold, including the elements right behind the fan.