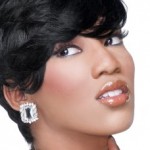 Public Group
active 9 months ago
This is a place where we can all discuss those who are officially signed to So So Def! The official roster is Dondria, Johnta, Brandon Hines, and Jola The Trunk Boi. As a LIFER I hope we are all following them on twitter or whatever avenues of contact they may have. Their twitter pages are: @dondria, @johntalsr @bhinesthereal & @jolathetrunkboi
Now we all know that with JD's "re-launch" of So So Def with the addition of Malaco Distribution, big things lies ahead. 2010 started with a bang, with the non-stop promotion of Dondria…and we are now on the 3rd single of an album, that most thought would never see daylight, and if it did, she surely would not have a top 10 hit, and they are all WRONG. Her first single "You're The One" reached #15 on billboard, was the #1 most added song on the radio, at one point, and is still in rotation…reached #1 on 106&Park…and so forth…with her 3rd single out, WHERE DID WE GO WRONG, we won't to continue to prove the critics wrong.
Next up out of this camp will be Johnta Austin. The grammy-award winning, singer and songwriter will be releasing his long-awaited album: LOVE, SEX, & RELIGION hopefully first quarter. There is no mind changing Lifers, Johnta album is coming. Make sure that we are leaving comments on Global14 when JD posts the music, because he READS THEM ALL, and it may even go a long way in what we get on the album…lol.
After Johnta drop, will be the soulful singer, Brandon Hines. Go to http://www.brandonhinesmusic.com..and download his mixtape "In Search Of" and you will know why JD is bringing him into our "musical lives"…then comes Jola, Mr. I Rep The Trunk" Boi…go to http://www.irepthetrunk.com and see what the hype is all about. You talking about a rapper being "authentic" well you got it with this guy.
I'm tellin ya'll JD is going to bring it like you never heard before. He has his "house" in order, and we get a V.I.P. seat…for this phenomenal impact in music history.
One last thing…PLEASE SUPPORT ALL OF "OUR" ARTISTS…you can click the links right here to purchase the single on Itunes…it's time to get #21 #1 hit. LE Goooo
Sorry, there was no activity found. Please try a different filter.