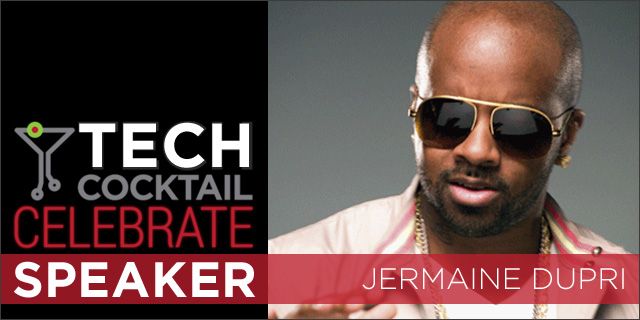 Today at Tech Cocktail Celebrate in Vegas, hip hop artist-turned entrepreneur Jermaine Dupri called out the music industry for being too closed and defensive.
"They just getting older and older and just getting worse and worse and they just blaming y'all," he said, referring to the tech industry and all the new technologies for music sharing.
Record companies never go to tech events to learn about the industry, he said. They only hire interns who are in college, while startups are embracing the high school graduate and college dropout. Basically, they seem to be moving backwards.
Dupri, on the other hand, went from a career in the recording industry to founder of Global 14, a social network that aims to change the way we social-network, focusing on real discussions and information sharing vs. just "likes." It has a heavy focus on music, as well as Dupri's other interests – namely, cars and girls.
And he's actively trying to bridge the gap between music and tech. He attends lots of tech events – "I'm in it. I'm not just playing around," he says. On stage, he also revealed that he's talked to Spotify and other music services, and "someone like himself" will probably make a deal with these companies in the next half year to help them become the record companies of the future.
Every day, Dupri finds himself inspired by the openness of the tech industry. "Culture is the most inspiring thing to me, period, and the way people are coming together and creating things," he says, talking about how willing people in the Valley are to help – a far cry from the music world. "That's very, very inspiring."