IM ALWAYS COMPLAINING ABOUT MIAMI OUTTA ALL MAJOR CITIES BEING THE WORST FOR VEGANS,BUT IT SEEMS LIKE THATS BOUT TO CHANGE
Hannah Sentenac
Just because you don't eat animal products anymore doesn't necessarily mean you want to forego the bar scene. After all, where else are you going to meet the Jay-Z to your Beyoncé? But hanging at bars is tough should you get the shakes and need to grub on something other than cocktail olives.
Luckily there's Yard House, an amazing option for booze hounds and herbivores. They've got an entire menu section devoted to Gardein (the best in faux meats) — and it's full of yummy stuff.
See also: Miami's Ten Best Vegan Desserts
Miami now boasts two locations of the beer lover's chain — one in Coral Gables and a new outpost on Miami Beach. Both have the same menu, which includes an extensive selection of Gardein foodstuffs — from wings ($10.95) to orange peel chicken ($16.95) to beef sliders ($11.95).
Keep in mind, a lot of the items have cheese or dairy inclusions, but they're cool about accommodating picky eaters. The mac 'n' cheese might be a tough one to sub out, but you can easily leave the Swiss off the chicken and avocado sammie.
It should be noted, however, that this is not technically a "vegan environment" (since cooking surfaces are shared), so keep that in mind if you're super strict about traces of anything.
As far as edible options, take the barbecue chicken salad ($13.35). The massive, fiercely fresh dish is just as delicious with no cheese and no chipotle ranch — sub spicy peanut vinaigrette instead.
The guac is also amazing, sans feta, and you can get a Gardein patty on any of their regular burger options, which seriously expands their meatless repertoire.
Plus, the drink selection is mind-blowing. If you can't find a beer you're into out of their hundreds of options, you might be a teetotaler. (If you need guidance as far as what's vegan and what isn't, alcohol-wise, try Barnivore) All in all, there's no better place to drag your non-vegan friends for a boozy night out. Here, everybody can get happily buzzed and seriously satiated, animal eater or not.
Follow Hannah on Twitter @hannahalexs.
Follow Short Order on Facebook, Twitter @Short_Order, and Instagram @ShortOrder.
TURN UP!!!!!
One of the best artist on Global14 drops her new joint,I'm fucking wit it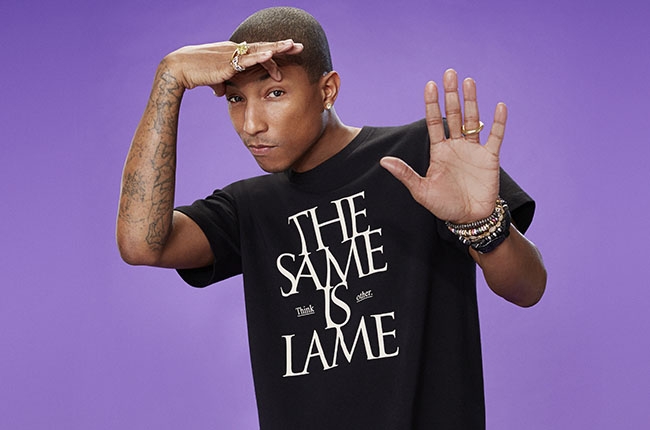 Pharrell Williams' "Happy" leads the Billboard Hot 100 for an eighth week. Meanwhile, Ed Sheeran storms onto the chart at No. 15 with "Sing," which Williams co-wrote and co-produced. Upon its bow, Sheeran scores his highest Hot 100 rank yet.
It's Wednesday, so time for our weekly look into the numbers behind the top 10 and more.
"Happy" continues its Hot 100 reign powered by its stronghold atop the Radio Songs and Digital Songs charts. It tops Radio Songs for a seventh week, although it logs a 3 percent drop to 217.5 million all-format audience impressions, according to Nielsen BDS. The song appears to have peaked with 225.9 million two weeks ago, just short of the record for the biggest weekly audience in the Radio Songs chart's 23-year history: Robin Thicke's "Blurred Lines," featuring Williams and T.I., drew 228.9 million (Aug. 31, 2013). "Happy" leads the Digital Songs chart for a ninth week, down by 9 percent to 257,000 downloads sold, according to Nielsen SoundScan.
On Streaming Songs, "Happy" holds at No. 4 (7.2 million U.S. streams, down 2 percent, according to BDS), having peaked at No. 2. It keeps at No. 2 on the subscription services-based On-Demand Songs list (2.4 million U.S. streams, down 3 percent), which it led for two weeks.
"Happy" spends a 10th week at No. 1 on the Hot R&B/Hip-Hop Songs chart, marking Williams' second reign of double-digit weeks; "Blurred Lines" led for 16 weeks last year, the longest command since the chart adopted Nielsen data in 1992.
"Happy" again finishes ahead of John Legend's "All of Me" on the Hot 100, as the latter logs a fourth week at its No. 2 peak. Still, the race was a bit closer than last week, with "Happy" down by 7 percent in overall chart points and "Me" down by 3 percent. "Happy" controls the Hot 100 with 12 percent more points than "Me" after it won by 17 percent last week.
"Me" leads On-Demand Songs for a second week with a 4 percent rise to 2.7 million and rebounds to its No. 2 highpoint (3-2) on Streaming Songs (7.9 million, down 1 percent). The piano ballad posts a third week at No. 2 on Radio Songs (190 million, up 7 percent), claiming the Hot 100′s top Airplay Gainer award for a fourth week in a row. It tallies a sixth week at its No. 2 peak on Digital Songs (197,000, down 14 percent).
If it seems like there's little movement in the Hot 100′s upper ranks, you're right. And, if you thought it might be a record standstill, congratulate yourself on being an extra-observant chart-watcher: Not only are the Hot 100′s top two songs in place from last week, but the entire top seven has now been stationary for three consecutive weeks, a first in the chart's 55-year archives. Previously, the top seven repeated for as many as two weeks just once, when the charts dated Aug. 21 and 28, 1982, brought no changes to the top seven. (Can you name any of those seven 1982 hits? Keep your eye on the end of this story for the oh-so-good list.)
Katy Perry's "Dark Horse," featuring Juicy J, spends a fourth week at No. 3 on the Hot 100, having led for four weeks before "Happy" began its rule. "Horse" leads Streaming Songs for a ninth week (8.2 million, down 3 percent). Meanwhile, Perry's follow-up, "Birthday," debuts on the Hot 100 at No. 91. After the new single's official lyric video premiered on April 10, the track nears the Streaming Songs chart with a whopping 971 percent surge to 1.5 million total streams.
Jason Derulo's "Talk Dirty," featuring 2 Chainz, ranks at No. 4 on the Hot 100 for a sixth week. As previously reported, the No. 3 Hot 100 hit takes over atop the Mainstream Top 40 (aka, Pop Songs on Billboard.com) radio airplay chart.
As the soundtrack to Disney's "Frozen" racks a 10th week atop the Billboard 200 (tying fellow Disney fave "The Lion King" for the longest reign ever for a soundtrack to an animated film), the album's "Let It Go" by Idina Menzel holds at its No. 5 Hot 100 peak.
Rounding out the Hot 100′s again-static top seven, Bastille's "Pompeii" repeats at No. 6 (and tops Hot Rock Songs for a ninth week) and Lorde's "Team" stays at No. 7. The songs have risen to Nos. 5 and 6 on the Hot 100, respectively.
DJ Snake and Lil Jon's "Turn Down for What" rises to a new Hot 100 peak (10-8). It holds at No. 7 on Streaming Songs (4.2 million, up less than 1 percent); slips 7-8 on Digital Songs (95,000, down less than 1 percent); and climbs 44-38 on Radio Songs (34 million, up 15 percent). "Turn" tops the Hot Dance/Electronic Songs chart for a third week.
Aloe Blacc's No. 8-peaking "The Man" remains at No. 9 on the Hot 100, while OneRepublic's No. 2 hit "Counting Stars" drops 8-10.
Just outside the top 10, Ed Sheeran rockets in with "Sing," which debuts at No. 15. The song, co-written and -produced with Williams, and which Sheeran performed on NBC's "Saturday Night Live" on April 12, starts on Digital Songs at No. 5 with 123,000. It's his second-best sales week, following the post-Christmas sum of his breakout hit "The A Team" (181,000 in the week ending Dec. 30, 2012). "Sing" opens on Radio Songs at No. 48 (28 million) and adds 536,000 first-week streams.
Upon the No. 15 arrival of "Sing," Sheeran immediately scores his best Hot 100 rank: "The A Team" peaked at No. 16 the week of Jan. 12, 2013, during a 33-week run.
(Quiz answer! The weeks of Aug. 21 and 28, 1982, saw no movement in the Hot 100′s top seven, a record logjam until the past three weeks. Those retro hits? From No. 1 through 7: Survivor's "Eye of the Tiger"; John Cougar Mellencamp's "Hurts So Good"; Steve Miller Band's "Abracadabra"; Fleetwood Mac's "Hold Me"; Chicago's "Hard to Say I'm Sorry"; Air Supply's "Even the Nights Are Better"; and REO Speedwagon's "Keep the Fire Burnin'.")
Visit Billboardbiz tomorrow (April 17), when all rankings, including the Hot 100, Digital Songs, Radio Songs, Streaming Songs and On-Demand Songs will refresh, as they do each Thursday. The latest charts will also appear in the next issue of Billboard magazine (on sale on Friday, April 18).
"Only by owning who and what you are can you step into the fullness of life."
-Oprah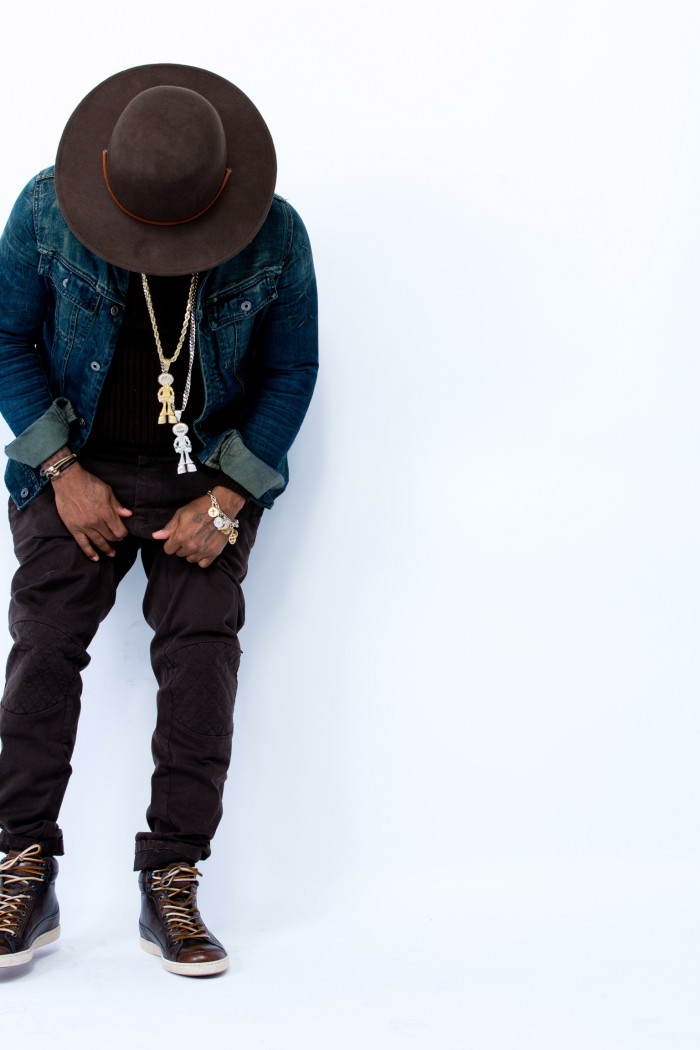 #studiolife #nosleep #nyc  with @mariahcarey #igohardinthemuphuckinpaint