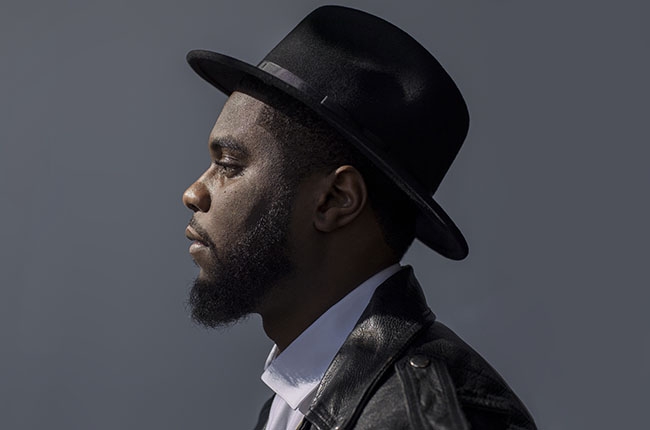 Nice guys finish last, as they say, and Big K.R.I.T. wants to win. The Mississippi rapper-producer, 28, has released several excellent mixtapes and a solid debut LP, 2012′s Live From the Underground, but has yet to garner commercial success to match his critical raves. For his second album, Cadillactica (released Nov. 10 on Def Jam), he not only stepped up his production with such A-listers as Alex Da Kid and Rico Love, but he got a confidence boost: One of the standout tracks is brashly titled "King of the South."
Big K.R.I.T. Delivers Best Work With 'Cadillactica': Track-by-Track Review
Unlike your past work, Cadillactica has very few samples. Was that a creative decision or a business-driven one?
Both. But it was more about being able to finish the album and not having to take anything away. Some of the songs on Underground originally had samples and I had to take them away, and that changed the dynamic. If you listen to a song for eight months and it sounds a certain way, and then in that ninth month you have to take part of it away to be able to use it, you're going to hear that record totally different. I didn't want to go through that again — it's like you're battling yourself.
You churned out a series of mixtapes leading up to your debut album, but only released two since then. Why?
Dropping [mixtape] 4eva N a Day so close to Live From the Underground showed me I could oversaturate. My mixtape could compete with my album, not only sonically but creatively. I was burned out.
Big K.R.I.T. Releases 'See Me On Top Vol. 4′ Mixtape: Listen
T.I. had a bitter beef with Lil Flip over the title "King of the South." Do you think T.I. will take offense to your song?
It's about being confident in what I do. I don't think anybody should feel different about themselves.
Have you talked to T.I. about it?
No, I didn't. I'm going to be honest with you — the creation of the song came three days before I had to turn the album in, and I just went with it. It's no disrespect. I hope there's no ill will, because hip-hop is competitive. But I'll stand by what I say.