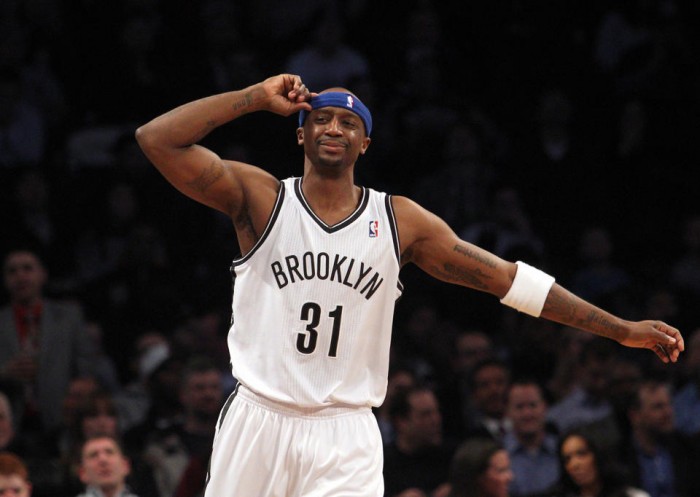 Houston Rockets guard Jason Terry and Philadelphia Eagles tight end Brent Celek are among five athletes who were awarded more than $7.5 million following an arbitration against SunTrust Bank, according to legal documents obtained by Yahoo Sports.
The group, which included former Eagles A.J. Feeley and Kevin Curtis and former Olympic soccer player Heather Mitts, who is married to Feeley, was asking for roughly $8 million in alleged investment losses from the bank, its employees and affiliates. They were part of a larger group of nine players who sought in excess of $17.4 million in total.
"We were always confident in the legal process," said the players' attorney, Andrew Smith of Philadelphia-based law firm, SmithBridge LLP. "We believed that justice would prevail and we're certainly pleased with this result."
The arbitration was part of a long-running legal dispute between the professional athletes (and others) and SunTrust that arose as a result of investment losses that occurred, in part, at the hands of former financial adviser Billy Crafton, who the players accused of placing them in a series of fraudulent investments, including some they alleged were Ponzi schemes.
In a January 2010 press release, SunTrust announced Crafton – who claimed upward of $22.4 million in potential liabilities in a 2013 bankruptcy filing – was joining their Sports and Entertainment Specialty Group as a co-heads of the bank's San Diego office.
"As the Official Bank of Music and the Official Bank of Motorsports, SunTrust has established its reputation as one of the premier banking and wealth management advis[e]rs to the sports and entertainment industry," said Thomas Carroll, Senior Vice President of SunTrust Investment Services. "Our strategy is to grow this business on a national scale with a targeted focus on professional athletes, specifically baseball players. This expansion is a great strategic fit that bring [sic] talented advis[e]rs with proven relationships with professional athletes to SunTrust. This is a new chapter for us and an important step as we build our sports practice to similar prominence as our music and motorsports practices."
The ruling awarded Curtis $3.3 million, Feeley $1.9 million, Terry $1.8 million, Mitts $255,000 and Celek $50,000.