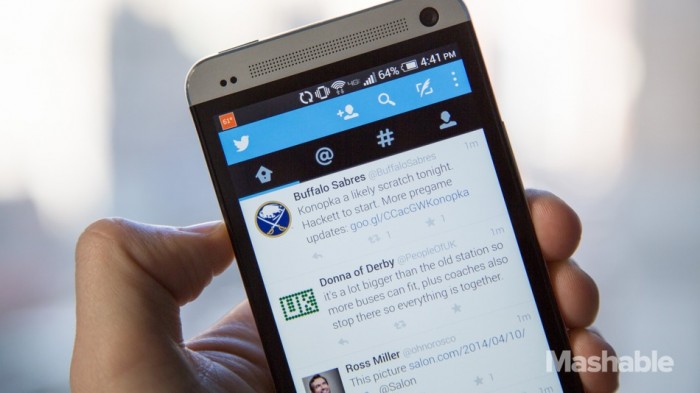 Style may trump substance when it comes to Twitter popularity, according to researchers at Cornell University.
A study backed by the National Science Foundation and Google used an algorithm to parse the sentence constructions, rhetoric and keywords that makes certain tweets get more attention than others.
The researchers used their findings to create an online tool that weighs two wordings of the same tweet against each other and spits out a percentage chance that one is likely to be more popular than the other.
Controlling for the popularity of the user and the subject matter of the tweets, the study's authors collected thousands of pairs of tweets across many different accounts and analyzed the number of shares in relation to key phrases, online communities reached and other factors.
The researchers used Twitter because it was the easiest platform to set up a controlled experiment, but they are hoping the results will apply to other forms of communication as well.
"We're looking at persuasion everywhere," Lillian Lee, a computer science and information science professor at Cornell, said in a press release.
So what makes for a perfect tweet? According to researchers, politely asking followers to retweet can go a long way. Including the words "please," "pls," "plz" and "retweet" topped the list of factors that make up a successful tweet.
Adding the words "please retweet" to an otherwise identical message in the popularity calculator seems to make a tweet around 95% more likely to be shared, according to the algorithm. Indeed, just the words "please retweet" by themselves seem to have an 85% chance of sharing better than any other text.
Other strategies for success include using language that is familiar to the target audience and consistent with past tweets, as well as mimicking the abbreviated style of headline writers.
The study also recommends giving a tweet a positive or negative spin, making it easy to read and informative and staying away from the first person. Adding the word "I" to an otherwise identical phrase seems to cut down on a tweet's sharing potential by about 50%.
The tool isn't infallible, of course. For one thing, it equates the length of tweet with how informative it is — so tacking on an extra word at random will usually make the algorithm think the tweet is around 50% more retweetable.
Also, the researchers admit one glaring drawback in the research: Their machine has yet to master a sense of humor. "We would love to capture amusingness or cleverness, but we haven't found a way to do that yet," Lee said in a press release.
The website also offers a quiz where you can test your Twitter skills by guessing the more shared tweet.
IN THE STUDIO LAST NIGHT WITH DA BRAT,SHE COMIN!!!!!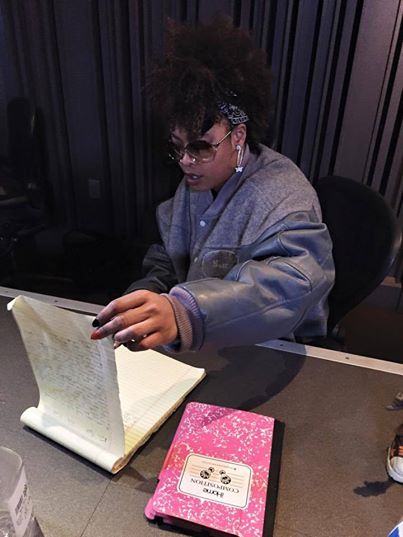 Entrepreneurs tend to thrive in environments of healthy competition. Without challenges, there is no growth, so it's within the hotbed of competition that many entrepreneurs truly find their stride and earn their stripes.
We all have 24 hours in a day, so how is it that some competitors stand out while others can't seem to get ahead? When it comes to entrepreneurship, it's not about what you're given, but what you do with what you have that will help you go the distance. How are you going to rise above your competition?
Related: 10 Ways to Make This the Year You Sleep Better
Here is an incredibly simple but extremely powerful tried-and-tested list of the three things you can start doing today to outperform your competition.
1. Wake up 30 minutes earlier
It is well to be up before daybreak, for such habits contribute to health, wealth and wisdom. – Aristotle
What drives you out of bed in the morning? Is it the alarm clock? Or the knowledge that somewhere out there a competitor is probably already cranking on something? If it's not the latter, then you may want to consider adjusting your mindset and your alarm clock.
No matter how early you're getting up, odds are pretty good you could be waking up at least 30 minutes earlier. Doing so gives you a leg up on your competition. If you really want to go for broke, make it an hour earlier, but you can ease into that 30 minutes at a time.
The truth is that waking up early sets you up for success the rest of the day. This is often when you're going to find the time to exercise, eat a real breakfast and do many of the other morning rituals that ultimately build your success.
Try it. Waking up early will change your life and give you more time in your working, waking day to get a head start on your competition.
2. Exercise seven days a week, no exceptions
To me, if life boils down to one thing, it's movement. To live is to keep moving. – Jerry Seinfeld
Seinfeld could have been speaking about metaphorical movement or physical movement, but either way, moving your body will change your life. There is no excuse for every entrepreneur not to move every day.
Related: 8 Ways to Stay Fit Even on Your Busiest Days
Movement gets your brain going, your blood flowing, the oxygen circulating and the ideas flowing. It keeps your body healthy so your mind can stay healthy. You have to have a strong mind and a healthy body to outperform your competition.
If you're sick, tired, run down, stressed, filled with anxiety or in any other way impeded by your physical health, you are not going to be able to keep up with competitors. If you follow step number one and start waking up 30 to 60 minutes earlier a day, you can use that time to go for a walk, a jog, a yoga session or the gym.
You choose your movement of choice, but no matter the weather or how hectic the workday, choose to build exercise and movement into your routine daily to outperform your competition.
3. Give back every day
Life's most persistent and urgent question is: What are you doing for others? – Dr. Martin Luther King Jr.
If you want a powerful, foolproof method for jumping out of bed in the morning instead of reaching for the snooze button, ask yourself this one question by Dr. King: What can I do for others today?
Often, we as human beings try to make this question mean something so big that we let our egos cop out of answering the question. If you can't change the world today, is there any action worth taking? The answer is yes and it starts much smaller.
Ask who you can help today when you get out of bed (30 minutes earlier, of course) then notice how that tees up your perspective all day. You can unload the dishwasher, you can give the guy on the corner a few dollars as you pass, you can spend a few minutes writing an email connecting two people that would benefit from the introduction — there's a long list of limitless options to help.
While you might think this has nothing to do with outperforming your competition, it does. Not only will it improve your life, but you'll be simultaneously building a network and reputation based on improving other lives. That can only benefit you in the long game.
Geraldo Rivera loves to talk. The self-styled "militant moderate" and veteran newsman has made a career out of talking, not all of it appreciated. With a seemingly innocuous new interview, he just might have ignited a war of words with the hip-hop community.
The Fox News correspondent took aim at rap culture during a half-hour Q&A on his spell with NBC's 14th edition of "Celebrity Apprentice," which saw him place second overall to Leeza Gibbons.
Russell Simmons' All Def Digital Brings In $5M from New Funding Round
As Rivera was sharing his political views, he changed tac and took a crack at hip-hop. "Hip-hop has done more damage to black and brown people than racism in the last 10 years," Rivera said during the chat with HuffPost Live host Josh Zepps. "When you find the youngster — a Puerto Rican from the South Bronx or a black kid from Harlem who has succeeded in life other than being the one-tenth of one-tenth of one percent that make it in the music business — that's been a success in life walking around with his pants around his ass and with visible tattoos…it is this whole ethos," he said.
And with no prompting, Rivera then singled out Def Jam records co-founder Russell Simmons. "I love Russell Simmons, he's a dear friend of mine. I admire his business acumen," Rivera noted. "At some point, those guys have to cop to the fact that by encouraging this distinctive culture that is removed from the mainstream, they have encouraged people to be so different from the mainstream that they can't participate other than, you know, the racks in the garment center and those entry-level jobs. And I lament it. I really do. I think that it has been very destructive culturally."
Russell Simmons on NYPD Deaths: 'There Is No Blood on Anyone's Hands Except Those of the Killer'
Rivera, who has enjoyed a solid (and ongoing) career on the small screen, and had earlier stints both as a lawyer and as a law-enforcement officer, has history with Simmons. The long-time friends hit a rough patch in 2012 when Rivera declared on Fox News that the late Trayvon Martin had made himself a target by wearing a hooded sweatshirt and appearing "gangsta." Rivera later apologized, but it wasn't enough for Simmons, who responded, "Geraldo, your apology is bull—! Your apology is nothing but a defense of a racist, backward thing you already said."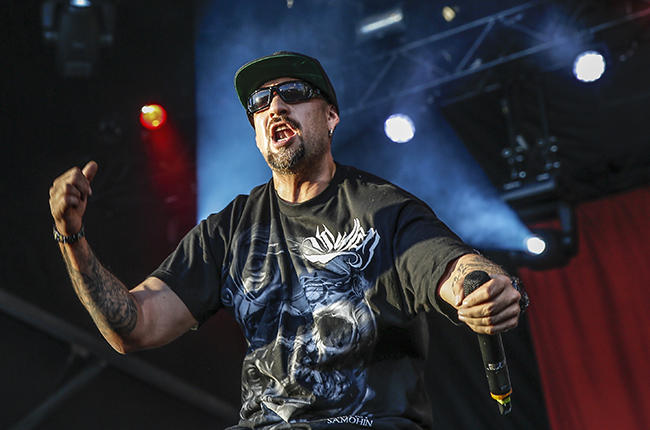 Cypress Hill's B Real (whose real name is Louis Freese) has fame and money, but he still needed a lot of luck for his next business venture outside of music: a medical marijuana dispensary in Southern California's Orange County.
The musician-actor-TV entrepreneur was one of six out of 630 applicants to win the right to open a dispensary in the O.C. It comes at a perfect time as he focuses on his Dr. Greenthumb world. The rapper recently took third prize for Best Sativa Flower in the Cannabis Cup in San Bernardino, Calif., and will be releasing The Prescription, a Dr. Greenthumb mixtape, featuring longtime friend Snoop Dogg, A$AP Ferg, AB-Soul and many more this week.
Billboard sat down with the Cypress veteran in his downtown L.A. studio to talk about his colliding passions of weed and music, what will make his dispensary different from others and hear stories on the greatest smokers he knows.
Watch Cypress Hill's B-Real Turn Pot-Head for Ice Bucket Challenge
Take us back to last week when you won the lottery for one of the dispensaries.
We were actually there when the ball was pulled and we were definitely excited. Out of 630 applicants to be in the top six of the first pull was very exciting for us. So we were extremely happy and optimistic towards how this is gonna all play out.
Talk about how the music and business will merge with the Greenthumb location.
We're in a unique position because we have a lot of history behind us as it relates to music and the pro-legalization movement. I think it goes hand in hand, so for us to have a collective I definitely want it to be eye candy, eye-popping, eye-catching, an experience. We want it to be a place where you can come get quality meds responsibly and all that stuff, but we want it to be an experience as well.
Snoop Dogg Confirms Title of Pharrell-Produced Album
Would you ever perform there?
If we could lay it out properly to where the city is okay with that, sure. Or if there's enough room within the complex that we're operating out of, yeah. That's not something that would be foreign to us because we have the ability to put that on. We have the experience and we have the right people in place to make that happen.
What would be in your fantasy dispensary to create the experience you are describing?  
That's hard because everybody is an individualist. There are groups of like-minded people that want to do the same shit when they're high. With me I'm so always caught up in thought, so it's a hard thing. You don't want it to seem theme-parkish on one end, but you want it to be an experience. What that is, it will have something to do with music. I think mini concerts in there would be good, have some artists that are legalization-friendly, like for instance Snoop Dogg, 2 Chainz, Kottonmouth Kings or Red and Method come to the spot and do a performance. Maybe there's a day where there's a celebrity budtender giving out buds. Those are just some ideas. But being that we have so much experience in the entertainment world the sky is the limit on what we can do with that.
And when does The Prescription drop?

The Prescription drops Wednesday, [Feb. 18]. Traditionally everybody releases Tuesday, I know, but I've been doing non-traditional styles of release these last few years. This is gonna be a free album. So we chose Wednesday as opposed to a Tuesday.
So who's on the mixtape?

I use the word mixtape loosely. It's all original music, but the way in which we're releasing it is a mixtape. We have A$AP Ferg on there, Scoop DeVille, Demrick, Snow Tha Product, Dizzy Wright, Jazz Lazer, Ab-Soul and my man Snoop Dogg, who I always gotta do something with. He does the track called "Anybody," it's a bonus track featuring KiNGFLY out of Miami. I reached out to him and we always find a way to work with each other, so he jumped on it immediately.
Exclusive: Cypress Hill Talks Details About Their First New Album in Five Years
How did you go about picking the people that were on this tape?
We did all the music first and when we listened back to it we're like, "So and so would sound good on this track." So we reached out to them and fortunately they had time and interest in doing it, so we got everybody we wanted. We got all the music together first, put all the songs together, then we listened back and said, "This would sound good with Ferg on it" or "Why don't we reach out to Ab-Soul?" When we reached out to Ab, we let him pick the beat. He picked the beat and we rocked to what he chose and it ended up being a pretty fire track, one of the favorites on the album, actually.
What were some of the tracks that changed for you the most as you got to hear how others put their own flavor on them?
They all pretty much changed up because they all have a certain flavor until someone else gets on it and they either hit the right pocket or they don't hit the right pocket. And fortunately everybody we asked not only fell into pocket, they brought their own pocket to it. Everybody came with "A" game on it, which helped me step up. I'm on all the tracks. I didn't produce any of the music on it — we chose tracks from different producers that we wanted to work with and they all gave us fire tracks. That's not something that I usually do, but with the Dr. Greenthumb thing I wanted it to be so different in comparison to what I've done with Cypress or past projects or whatnot. So I chose to completely shake up the way I work on music.
A$AP Ferg Samples 'Frozen's 'Let It Go' On 'Ferg Forever' Mixtape: Listen
So is this a style you see yourself wanting to work on more in the future?
Before I started working on The Prescription, I did an album with Berner called Prohibition, which is an EP actually, and we just completed the second EP. So this new style in which I'm working, yeah, definitely having fun with it and I still have the passion for making music, whether it's in the old-school style we do [in] Cypress Hill or it's in the new form in collaboration with a lot of the artists I've been working with as of late.
If you were to take Smoke Out national who would be on the first lineup?
If we were to do this, Cypress Hill, Snoop Dogg, Red and Meth, Wiz Khalifa, Berner, Curren$y and Dizzy Wright. That would be the lineup because it's the ultimate stoner lineup.
Hear Wiz Khalifa & Iggy Azalea on New 'Furious 7′ Track 'Go Hard or Go Home'
Who were the strongest smokers on your YouTube series The Smokebox?
Sid Wilson of Slipknot, he came in there and lit joint after joint and before you know it he had a handful of joints. And then Wiz Khalifa. He was smoking three joints while there were three other joints going and my joint. So Wiz there were seven joints in the car, where Sid there were five or six. The Khalifa Box got a little bit more smoky, but those were the two. Nobody could ever say they tapped me out, not yet. Maybe the day comes somewhere in life, but not yet. I'll smoke as much as you smoke and it won't affect me the way it would affect somebody else.
How is the Cypress record coming?

The Cypress record is almost done, it'll probably be out late summer or towards August — I really don't know the date on that. But that's close and I'm sure we'll be touring for some time off that. But realistically all my focus right now is on the Dr. Greenthumb brand before I get into the Cypress stuff because usually when I get into Cypress it takes over like a wave.