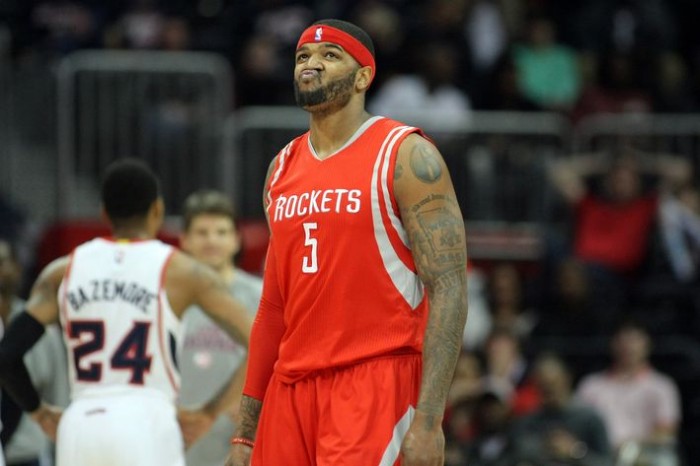 Josh Smith got to tease his old Atlanta crowd after rimming in a three, but things didn't end well for him, as the Rockets fell 104-96 to the Hawks. Surely, Smith ate some humble pie after the loss and paid respect to his former home even after fans taunte– NOOOOOPE. Via Kevin Arnovitz:
"I mean, those fans are fickle, very fickle and bandwagoners," Smith said. "It really doesn't mean anything to me."
Atlanta fans have been jeering Smith (though, partially to his point, not in such great numbers) since well before he left the Hawks, so I wouldn't expect him to take the high road, but damn, that's a full heel turn.
"It is easy to smile in the face of a challenge, when we believe in ourselves that we won't back down." 
-Ellen J. Barrier

Catch Shad Moss on Access Hollywood Live THIS morning discussing his new role in CBS's new show CSI: Cyber!