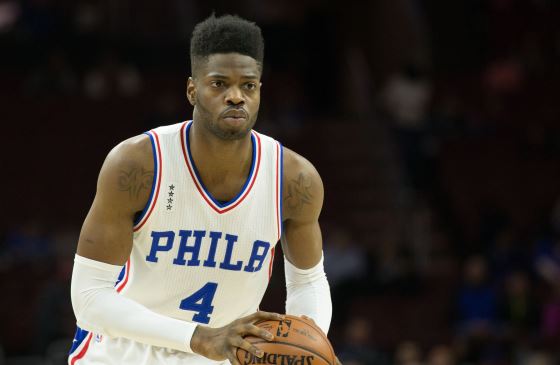 The Dallas Mavericks have traded center Andrew Bogut to the Philadelphia 76ers for forward Nerlens Noel, according to ESPN's Marc Stein and multiple reports.
The Mavericks will also send Justin Anderson and a conditional first-round pick to Philadelphia, sources told ESPN.
The Sixers, sources told ESPN, are now working on a "landing spot" for Bogut in another trade.
Bogut, a 12-year veteran who has started his entire career, was moved to the bench last month because the Mavs struggled with him playing next to Dirk Nowitzki.
Bogut is averaging 3.0 points and 8.3 rebounds in 26 games.
Noel, in his third NBA season, is averaging 8.9 points and 5.0 rebounds in 29 games. He clashed with the Sixers at times during his stay due to a logjam in the frontcourt that also included Jahlil Okafor and Joel Embiid.
The addition of Noel, 22, fits Dallas' dual goals of fighting for a playoff spot and preparing for a post-Nowitzki future.
Noel will be a restricted free agent after next season, which means the Mavericks can offer him more money/years than any other team. Dallas can also match any offer sheet.
Source: ESPN