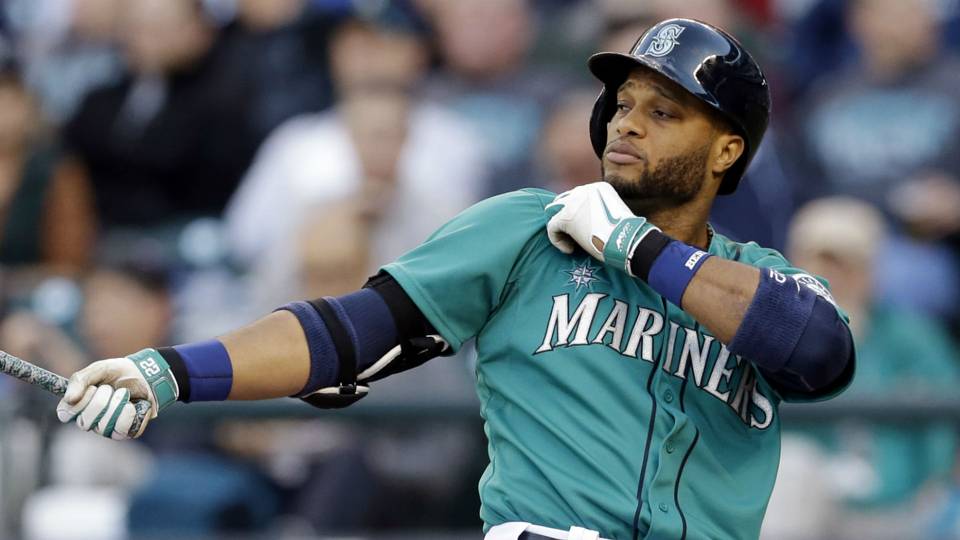 Seattle Mariners star second baseman Robinson Cano was suspended 80 games without pay by Major League Baseball after testing positive for a banned substance, it was announced Tuesday.
Cano tested positive for the diuretic Furosemide, which violates the MLB's Joint Drug Prevention and Treatment Program. He will not appeal the suspension, which begins immediately.
"Recently I learned that I tested positive for a substance called Furosemide, which is not a performance enhancing substance," Cano said in a statement released by the MLB Players Association. "… For more than 15 years, playing professional baseball has been the greatest honor and privilege of my life. I would never do anything to cheat the rules of the game that I love, and after undergoing dozens of drug tests over more than a decade, I have never tested positive for a performance enhancing substance for the simple reason that I have never taken one."
Under MLB's drug policy, players are not automatically suspended for use of a diuretic unless MLB can prove he intended to use it as a masking agent.
A source familiar with the case told ESPN's T.J. Quinn that Cano tested positive before the season and appealed. During the appeal, MLB apparently was able to determine his intent, resulting in Cano dropping his appeal, the source said.
Cano said he was given Furosemide by a licensed doctor in the Dominican Republic and that the substance is used to great "various medical conditions" there and in the United States.
"While I did not realize at the time that I was given a medication that was banned, I obviously now wish that I had been more careful."
Cano suffered a fractured fifth metacarpal in his right hand when he was struck by a pitch from Detroit's Blaine Hardy on Sunday. He was placed on the disabled list Monday and was scheduled to see a specialist in Philadelphia on Tuesday.
MLB said Cano's time on the disabled list will count toward his 80-game suspension. Baseball's drug program doesn't distinguish between a healthy and unhealthy player. However, he will lose his salary — $11.85 million of his $24 million deal for 2018, according to ESPN's Darren Rovell — and is ineligible for the postseason and the All-Star Game.
"This was the most difficult decision I have ever made in my life, but ultimately the right decision given that I do not dispute that I was given this substance," Cano said in his statement. "I apologize to my family, friends, fans, teammates and the Mariners organization. I am extremely grateful for the support I have received during this process, and I look forward to rejoining my teammates later this season."
The Mariners issued a statement saying they were disappointed.
"Robinson made a mistake," the team's statement said. "He has explained to us what happened, accepted the punishment and has apologized to the fans, the organization and his teammates. We will support Robinson as he works through this challenge."
Source: ESPN