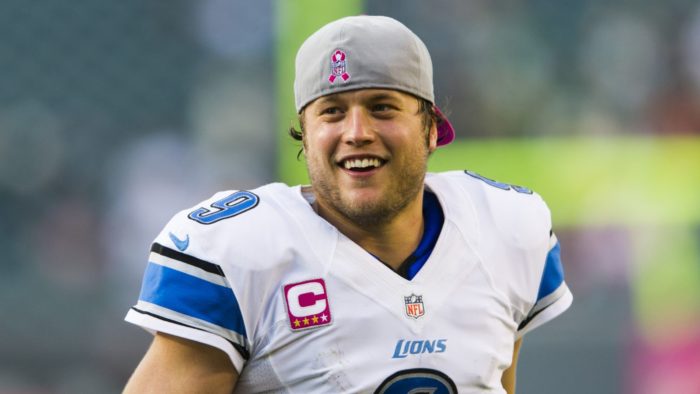 Matthew Stafford will become the highest-paid player in NFL history with the five-year deal he has agreed to with the Detroit Lions, sources told ESPN on Monday night.
The deal will have an average annual value of $27 million, a source said, putting Stafford ahead of the five-year contract that pays $25 million annually to Oakland Raiders quarterback Derek Carr, which Carr signed last month.
A source told ESPN's Adam Schefter that Stafford's deal is expected to guarantee him a record $92 million, including a $50 million signing bonus. The previous record for guaranteed money issued to an NFL player was $87 million for Andrew Luck of the Indianapolis Colts.
Under the deal, Stafford will be guaranteed $60.5 million at signing and $86 million by the start of Year 2 of the contract, which starts next March, a league source told Schefter. The full $92 million is guaranteed upon Year 3, the source told Schefter.
The Lions announced the five-year deal Monday night but did not disclose financial terms. The deal keeps the 29-year-old Stafford, the Lions' franchise leader in almost every passing category, with the team throughout the prime of his career.
Source: ESPN