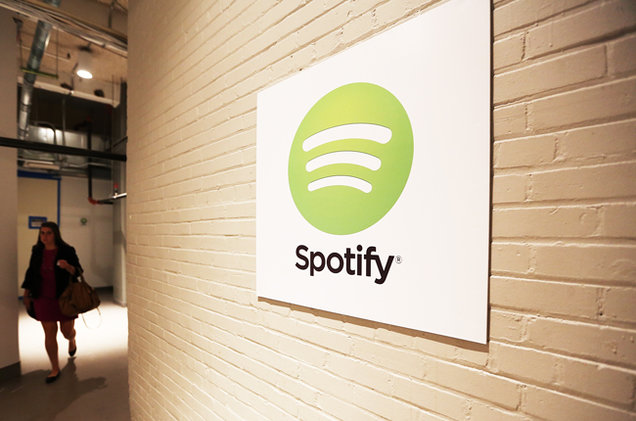 A woman walks through a hallway at Spotify offices following a press conference in New York City.
MARIO TAMA/GETTY IMAGES
Spotify CEO and founder Daniel Ek announced on Monday that the streaming music service has officially hit 30 million paid subscribers. In a Twitter comment tied to President Obama's historic visit to Cuba, Ek said that none of those subscribers are in the island nation "yet… So cool to see Cuba opening up!"
Spotify last announced subscriber figures this past June with a count of 20 million. By the end of 2015, that number had reportedly surpassed 25 million. Spotify's biggest competitor, Apple Music, claims 11 million paid subscribers.