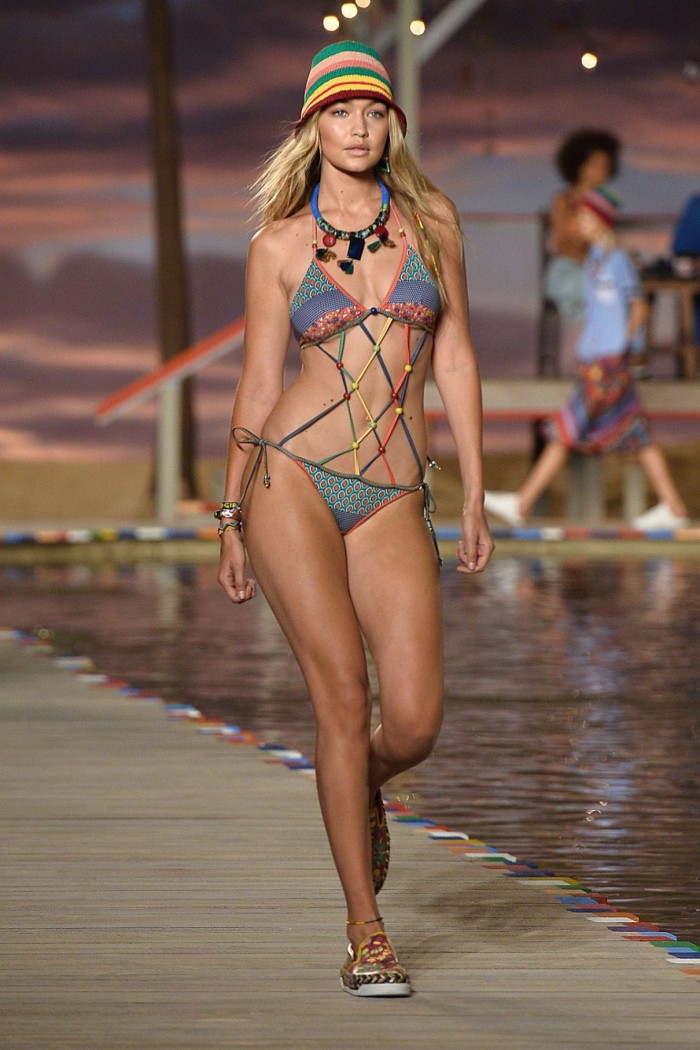 Gigi Hadid For Tommy Hilfiger
After causing a social media stir when she walked down Tommy Hilfiger's runway in a crochet bikini last September, Gigi Hadid has been named the label's global brand ambassador, beginning fall 2016.
"Tommy is the easiest person to work with. I think our collection celebrates the iconic Tommy lifestyle and mixes hippie-chic with sporty and tomboy styles. There's something everyone can relate to," said Hadid.
"We were the most viewed show on Snapchat, and we've been having so many requests for the crochet bikinis and everything else Gigi wore. She is the definition of today's 'Tommy Girl' given her optimistic personality and effortless, confident style," said Tommy Hilfiger told WWD