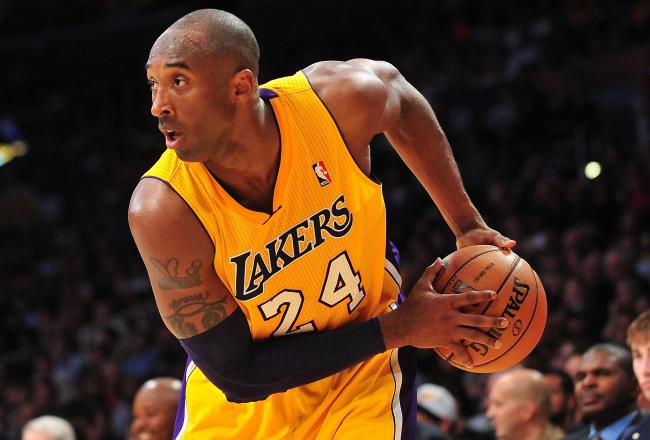 Cut away at all the rumours and so-called beefs! There's more at stake when it comes to L.A.'s king from Philly, Kobe. Number 24, Bryant has had quite the return from his last season crippling injury. Like pushing his Achilles back into excruciating place before hitting two free throws, Bean looks to repair all that's torn through the Lakers worst start to a season in a half century.
Carmelo and LeBron didn't come. Pau Gasol didn't stay and Jeremy Lin and Carlos Boozer therefore felt more like a couple of consolation prizes. Then to start the season Steve Nash injured his back-and probably never will be back-whilst carrying bags like a rookie. Speaking of which prize pick Julius Randle after all that Kentucky expectation pulled a Greg Oden and broke his leg in the first game of the se. No wonder critics are calling for lottery balls like New York scratch cards as the Lakers have hit zero and recorded four points in the losing column. Now the same critics who wrote a rejuvenated, young forever Kobe off are saying he should jump ship while he still has a championship chance. His classic as always commentary response?
"I hear the chatter of Kobe should ask out and he should go and play for a contender in this latter stage of his career," Bryant said. "But that's not what I do. I'm extremely loyal to the Lakers. […] I believe in fighting through the tough times as well as enjoying the good times. It's my responsibility to get us to be the best that we can be. "
You see, you cut away at Kobe all you want. The supposedly "40th" best player in the league. And all you get is purple and gold. All the way to the heart of his competitive fire and the soul of his legendary hoops legacy. That's what he says he bleeds. Some way want him on a contender or part of a big three after James and Anthony didn't join him. Reunited maybe!? With Phil and Derek in New York for the ultimate Madison Square Garden performance. Or Pau in Chicago for the final Jordan career comparison. Still the Laker lifer from the baby 'fro to the big contract ended all speculation with his blood-type reveal. As he vowed to "stay the course" like his team through championships and commiseration, he's about to find out he's not the only one that bleeds purple and gold until the champagne flows.
The Lakers may be hemorrhaging but their lifeblood still runs through the NBA's storied veins. Its time for the final chapter and its going to be one hell of a cut.