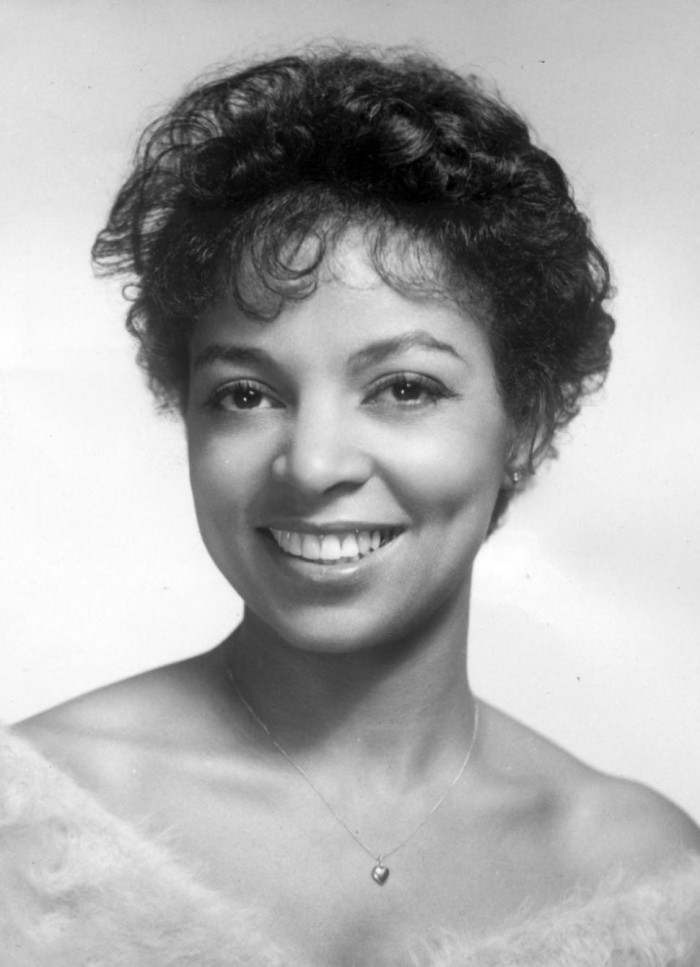 Stage and screen legend Ruby Dee, who personified grace, grit and progress at a time when African-American women were given little space in movies and on stage, died Wednesday in New Rochelle, N.Y. She was 91.
The death was confirmed Thursday by a family member, who declined to answer any questions pending the release of a statement.
The Cleveland-born, New York-raised actress and activist — winner of an Emmy, a Grammy and a Screen Actors Guild award, among others — not only starred on Broadway ("Take It From the Top!" "Two Hah Hahs and a Homeboy"), film (Spike Lee's "Do the Right Thing" and "Jungle Fever"), and TV ("All God's Children," "Feast of All Saints"), but, with her husband and collaborator Ossie Davis, was a major figure in the Civil Rights movement.
In 2005, Dee and Davis received the National Civil Rights Museum's Lifetime Achievement Freedom award. Davis died in February of that year.
Dee's first film role came in 1949, in the musical drama "That Man of Mine." She played Rachel Robinson in "The Jackie Robinson Story" in 1950, and costarred opposite Nat King Cole, Eartha Kitt and Cab Calloway in "St. Louis Blues" (1958).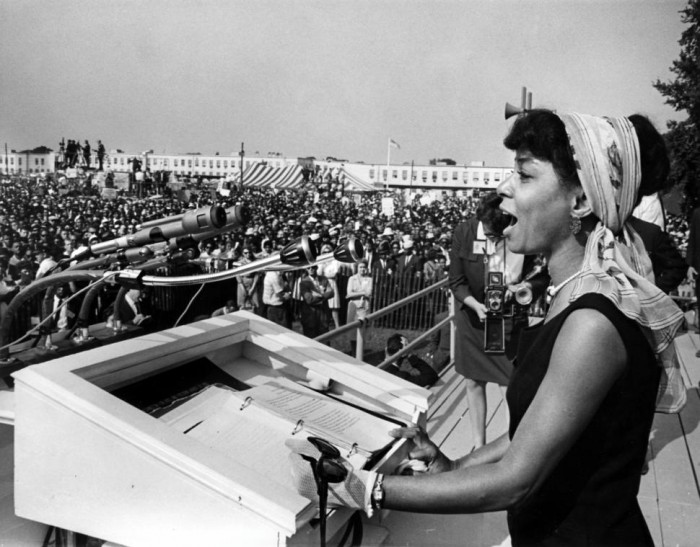 She appeared in the 1979 TV movie "Roots: The Next Generations," and costarred with Davis in their own short-lived 1980-81 show, "Ossie and Ruby!"
The two played contentious neighbors who embodied, and recalled, the social unrest of the '60s in Lee's "Do the Right Thing" (1989). She earned her sole Academy Award nomination, for Best Supporting Actress, for "American Gangster" (2007).
Her final film was the still-in-production crime drama "King Dog," opposite Ice-T.
Dee was a frequent presence on New York stages for four decades, since joining the American Negro Theatre in 1941 before her stage debut two years later in the Broadway drama "South Pacific."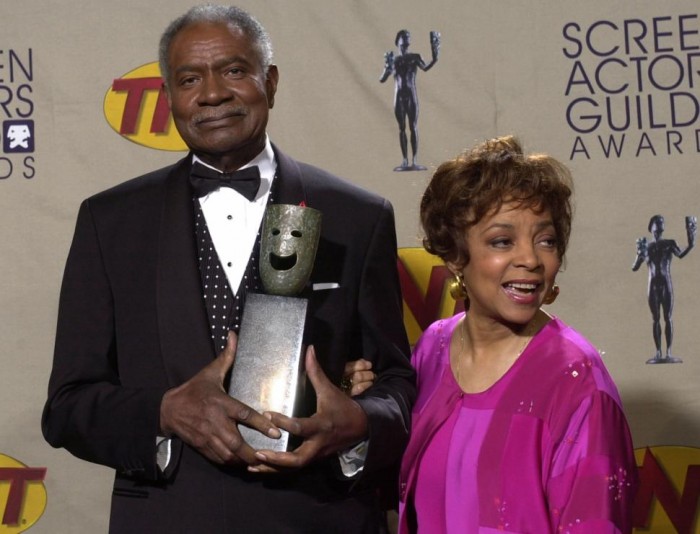 In 1946 she costarred in the play "Jeb" with Davis, whom she married in 1948.
In 1953, Dee starred in the Broadway premiere of "A Raisin in the Sun," playing the wife of Sidney Poitier — and reprised that role in the film eight years later.
Dee's last Broadway performance was in the 1988 comedy "Checkmates," which marked the debut of Denzel Washington, who is currently on the boards in Poitier role in "A Raisin in the Sun."
Washington declined to comment: "Not today," a spokesperson said.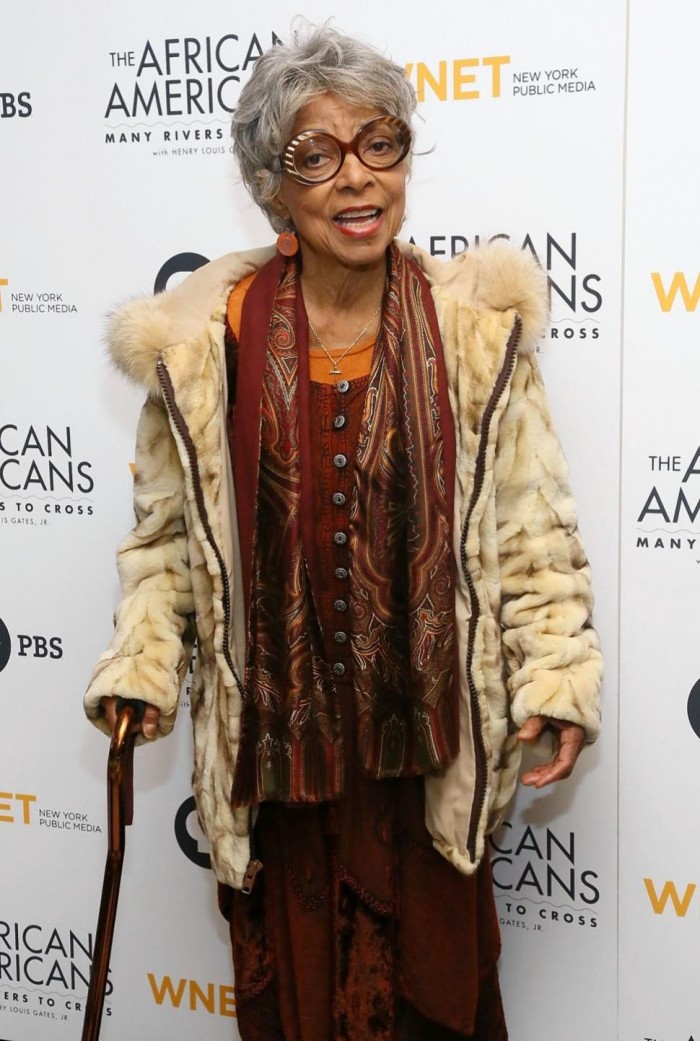 Dee's absence from the stage never dimmed her status as a trailblazer. Accepting her best actress Tony Award on June 8, Audra McDonald heralded a number including women, including Dee, saying, "I am standing on Lena Horne's shoulders. I am standing on Maya Angelou's shoulders. I am standing on Dianne Caroll and Ruby Dee."
Beyond her artistic work, Dee is best known for her work as an activist. She was long a member of such organizations as the Congress of Racial Equality, the NAACP, the Student Nonviolent Coordinating Committee), and Southern Christian Leadership Conference. She and Davis were personal friends of both Martin Luther King, Jr. and Malcolm X, whose eulogy Davis gave in 1965, two years after Dee gave a stirring reading at King's March on Washington.
Dee was born Ruby Wallace, but kept her married surname even after she divorced her first husband, blues singer Frankie Dee, in the 1940s. She married Davis in 1948 and the two collaborated for decades.
The also raised eyebrows with an autobiography that advocated open marriage, saying that lies, not extramarital affairs, destroy marriages.
Read more: http://www.nydailynews.com/entertainment/movies/ruby-dee-dead-91-article-1.1827040#ixzz34RmsqIyg