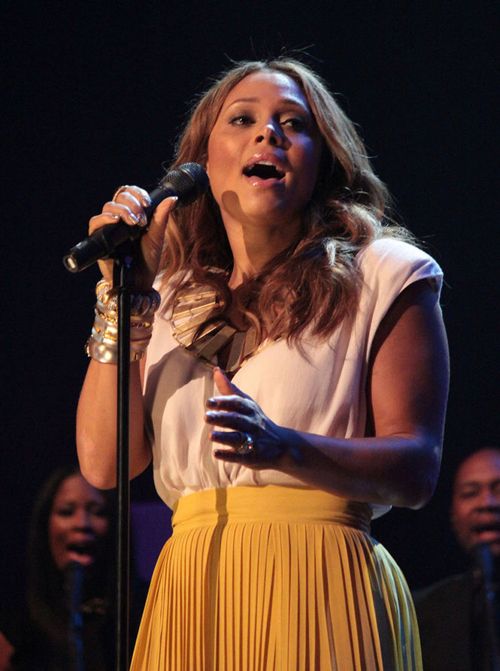 Tamia has re-recorded and re-released her 2004 song "Still." And she tapped star music writer Claude Kelly to help her re-record the ode to her husband, Grant Hill, on a country remix tip.
With Tamia's new album Beautiful Surprise dropping on August 28th, the songstress released "Still", a song she originally released on her 2004 album More, that was first produced by Jermaine Dupri.
This time around, she traveled to Nashville to re-record it with super writer Claude Kelly, who is serving as co-executive producer of her new album. And also brought in country music musicians to give the song a different feel.
The remixed version was explained by reps saying:
The idea for the new version of the record was to record it the way songs used to be done, one take all the way through, no punches, no autotune or any other new technologies. Tamia and Claude Kelly assembled a group of Nashville country musicians, went into the studio, and had the band play the song live as Tamia recorded hervocals simultaneously. Tamia sang the song straight through 2 to 3 times and they kept the best take.
The romantic, country style version of "Still" will now appear on Beautiful Surprise.